The secret to making the first date slightly less painful
Let's face it, first dates totally suck. You only have to swipe right and the nerves start washing over you thick and fast. Will they like what they see? How much is the right amount of eye contact? What should you do if the conversation dries up? Who picks up the bill? Should you go in for that terrifying first kiss at the end of the night? Yep, these seemingly endless philosophical questions have been puzzling singles since the dawn of time. We might not have all the answers – but we can let you in on one little secret to making that all-important first date slightly less painful.
First date success – it's all in the location
As Shakespeare once said, the course of true love never did run smooth. Just count yourself lucky you're not planning a first date in Elizabethan England – the venue options were much more limited. And that brings us to the heart of the matter: the secret to minimising those universal first date fears and hang-ups is to pick the perfect environment. Choose wisely, as the right location will help you impress your crush, spark plenty of conversation opportunities and set the tone for many more dates to come.
Fun things to do in Manchester
Whether you're just getting back into the dating game after a breakup or you can't bear to show your face at the same old bar with yet another new squeeze, never fear. We've got you covered. There's a brand new spot in Manchester that's absolutely perfect for stoking the fires of love. Urban Playground, situated in the Manchester Arndale shopping centre, is a dazzling entertainment venue that has all the right ingredients to make your first date memorable rather than meh.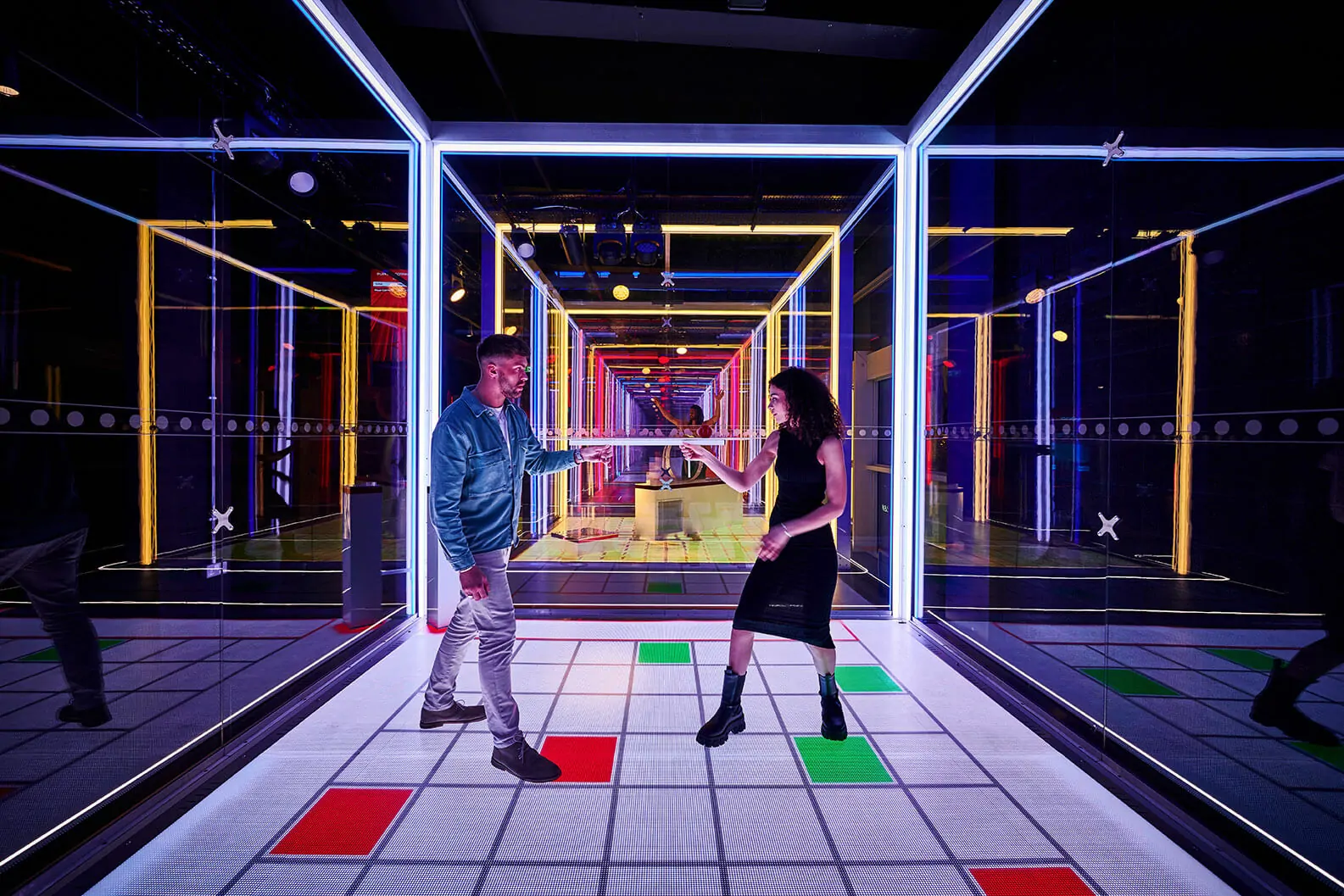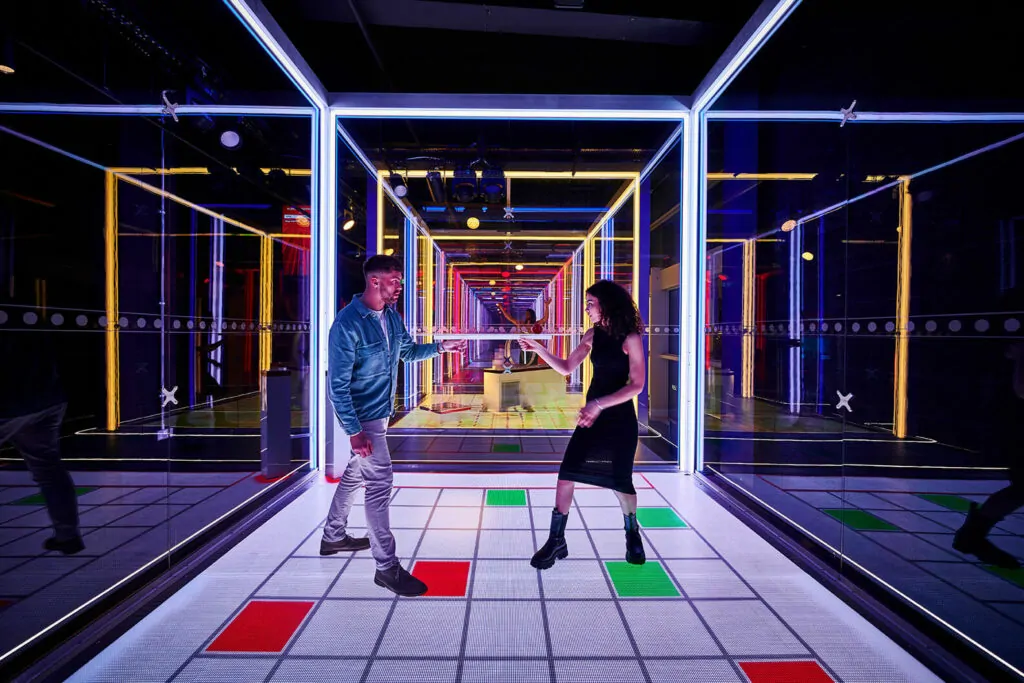 Experience the hottest new Manchester attraction
With so many amazing things to do and experience under one roof, first dates will never be dull again. For a truly unforgettable romantic rendezvous, challenge your date to take on THE CUBE Live. The award-winning hit show has left the studio and made a home in Manchester's shiny showstopper of a venue. When it comes to separating the wheat from the chaff in the world of dating, attempting seemingly easy tasks within the high-pressure confines of the iconic Perspex box is a sure-fire way of testing compatibility.
Win their heart with mini golf
If you fancy something more easy-going then the answer is always crazy golf. Putters tech-infused mini golf at Urban Playground delivers one of the best putting experiences in the world. Challenge your date to three exciting themed challenges that are guaranteed to keep the laughter rolling. And remember to keep your eye on the scoreboard if you attend this Manchester mini-golf extravaganza. If the date is going well and you're keen to keep it going a little longer, suggest the loser buys ice cream afterwards.
THE BUTCHER: The hottest new Manchester restaurant
As well as premium activities, Urban Playground offers a slew of incredible bars and restaurants ideal for a chilled out first date. THE BUTCHER is a brilliant place to grab a delicious bite to eat – they only work with high-quality meat and the signature sauces are *chef's kiss*. If your date isn't down for a big meal and would prefer to keep things breezy for that daunting first meet-up, forget boring coffee dates, magical milkshakes from THE BUTCHER bring everyone to the yard – ensuring each first date is as fun and frothy as can be.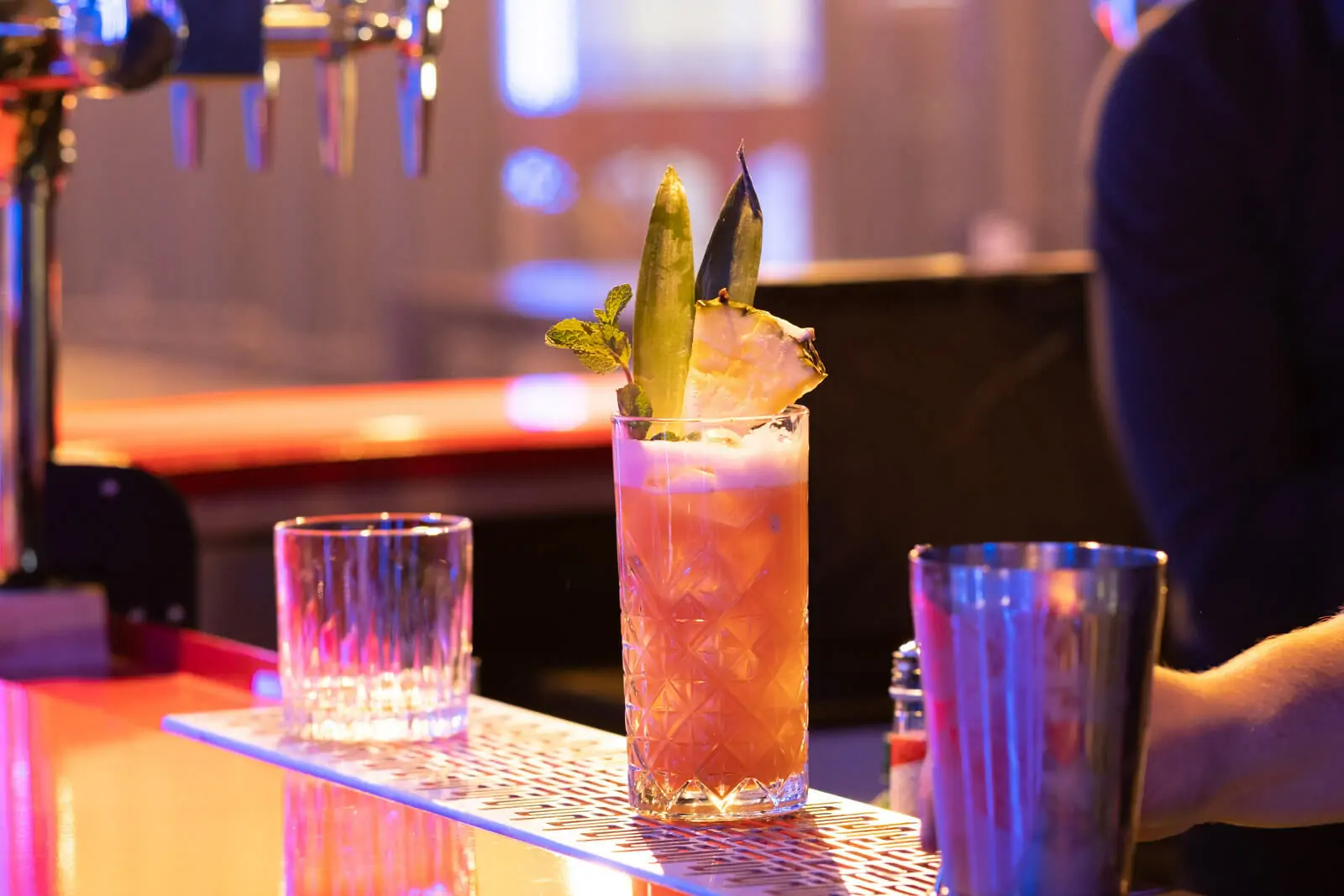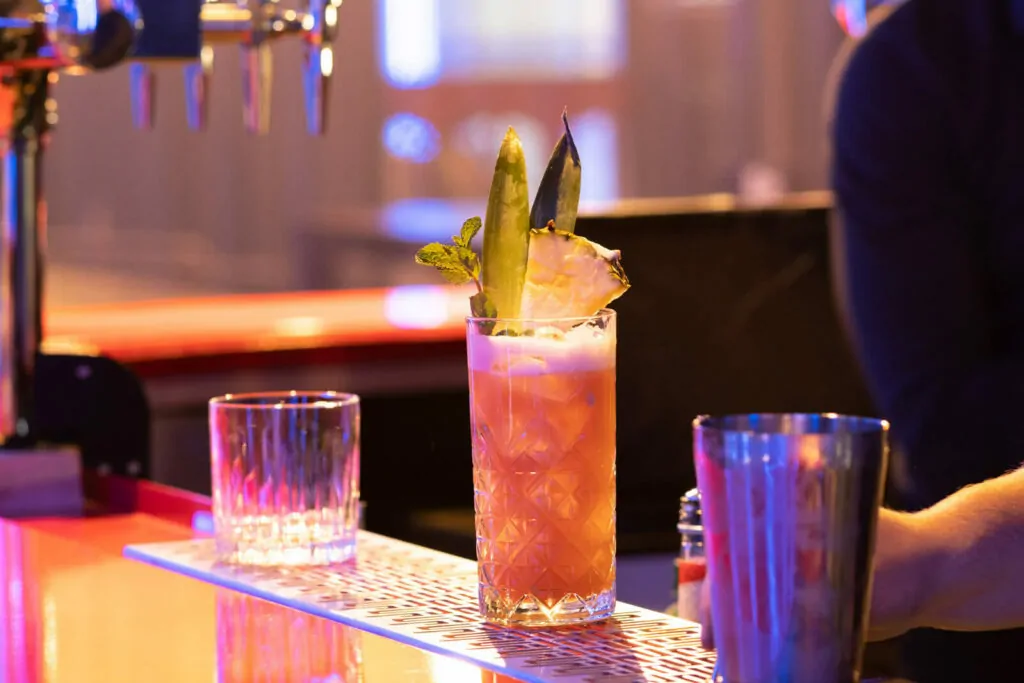 The best Manchester bar for date night
Of course, you might want to stick to the traditional. Break the ice over a stiff drink and see where the night takes you. Instead of suggesting a pint at your underwhelming local boozer, put an exciting twist on first date drinks and peruse the cocktail menu at Urban Playground. Crammed with classics and curiosities, this is no ordinary drinks list, so why not take it in turns to choose a tipple for each other? Impress them with an elegant Aperol Spritz, melt their heart with a Caramel Coffee Martini or turn up the heat with a Flaming Passion – a tropical Urban Playground special.
There you have it. The secret to a great first date is all in the venue, and we've got the perfect one for you! Book Urban Playground today.