Are you looking for fun nights out in Manchester? Think you can complete deceptively simple tasks in a high-pressure environment? Then look no further than THE CUBE Live Experience. Do you have what it takes to beat THE CUBE? Well now is the time to find out!
THE CUBE Live is a game for you and your friends. Bringing the hit ITV show to life, the best part is that it's inside the legendary new hotspot for Manchester mini golf: Urban Playground!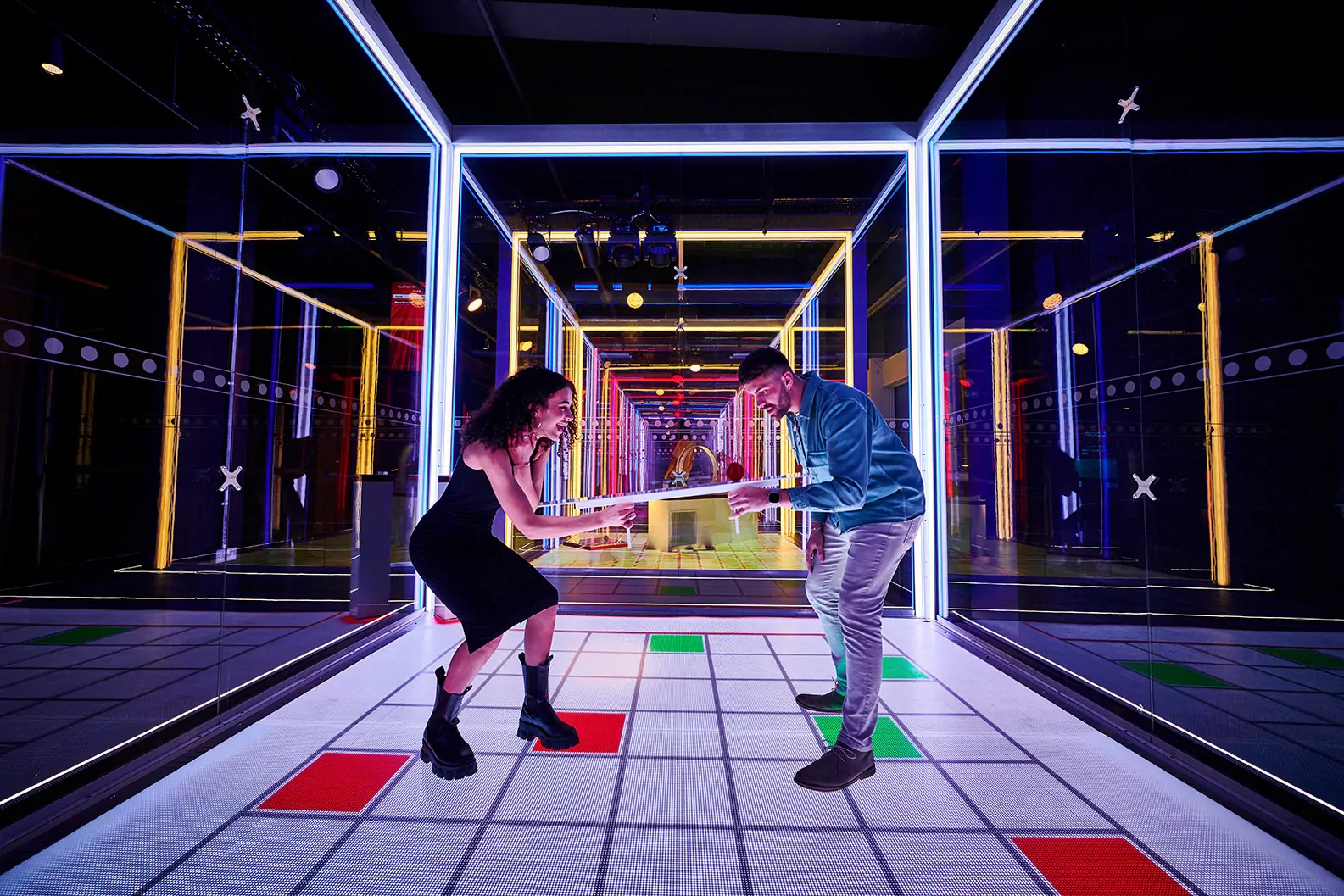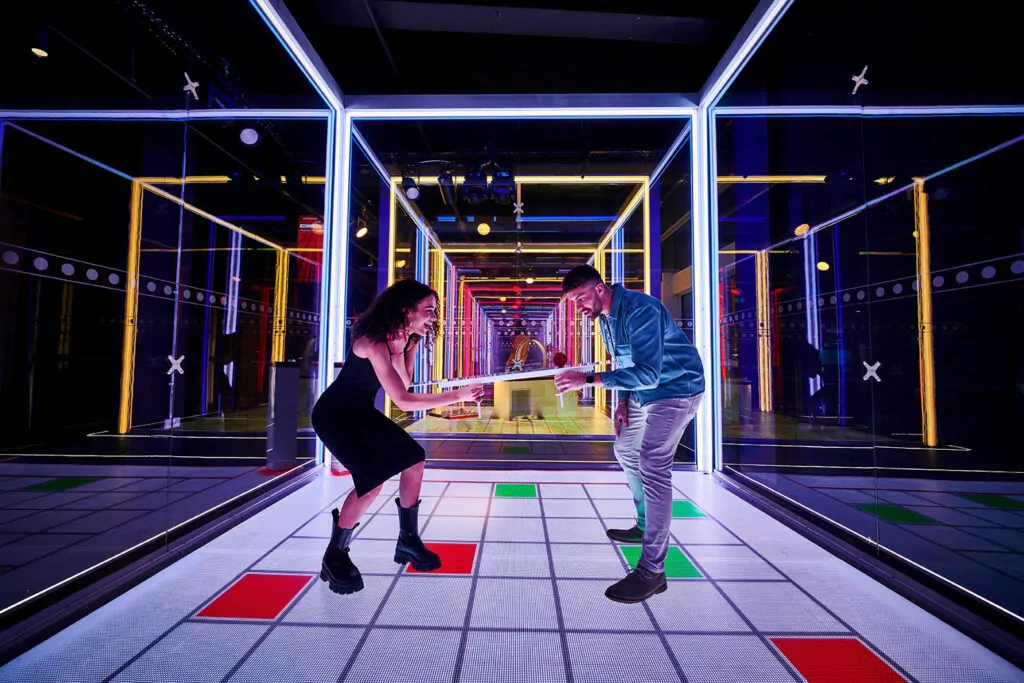 What is THE CUBE?
THE CUBE is a high-intensity TV show that sees an individual or pair take on a series of seven challenges, all carried out inside a 4m x 4m x 4m Perspex cube. Presented by Philip Schofield, it aired for the first time from 2009 – 2015 before being rebooted in 2020. During its first run, the maximum prize money was £250,000 (a feat only achieved once, by Sir Mo Farah), but this was quadrupled for the reboot, increasing the odds considerably.
THE CUBE makes extremely straightforward tasks much harder by confining players to a small, enclosed area, whilst being surrounded by a live studio audience. Once inside, players risk letting their nerves and sense of claustrophobia get the best of them, affecting their concentration and ability.
Each challenge gets increasingly difficult, with the reward increasing in value too. Each contestant starts with nine lives and has to repeat each game until they complete it or run out of lives. After successfully completing each game, the contestant can choose to either leave with the money they currently have or play on. So in other words, they must win the game or else leave with nothing.
Some of the games featured in the game show involve picking up a white ball in the middle of many red balls (Barrage, Cascade), walking blindfolded within two red areas (Quadrant) and remembering a path that is lit up with arrows that disappear (Pathfinder).
Are you up to the challenge?
If you're already a fan of THE CUBE and think you could smash the tasks you see others fail at on the telly, it's time to give it a go in real life and bring your friends along as well. At THE CUBE Live, players are welcomed by a host and get to try out the challenges made famous by the programme. But rest assured that, unlike the show, you don't actually get the boot if you fail! Lasting for approximately 90 minutes, you can also head to the cocktail bar after your session and watch others take on the challenge.
It's worth noting that participants must be aged 12 or over to take part, but doors are open 7 days a week.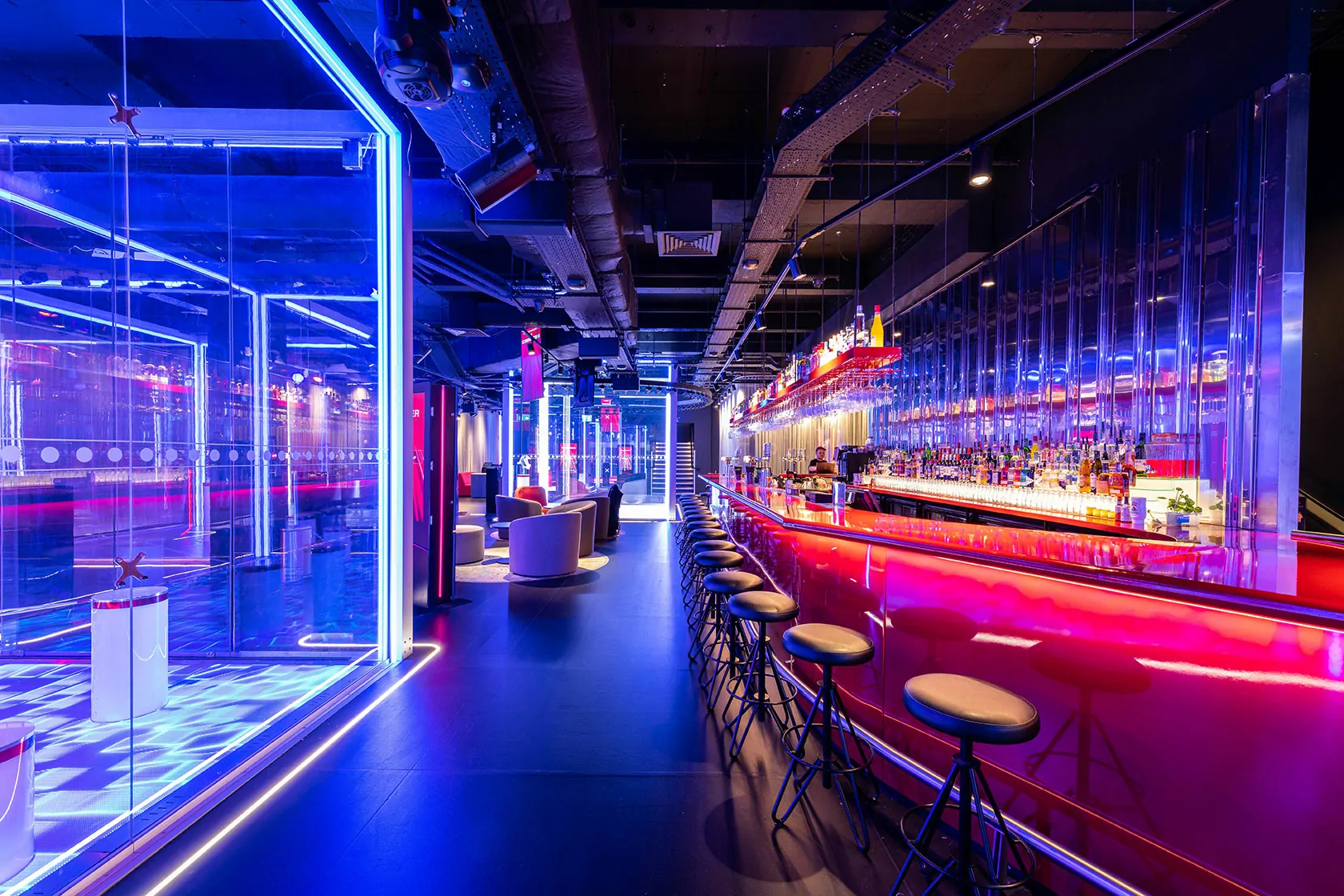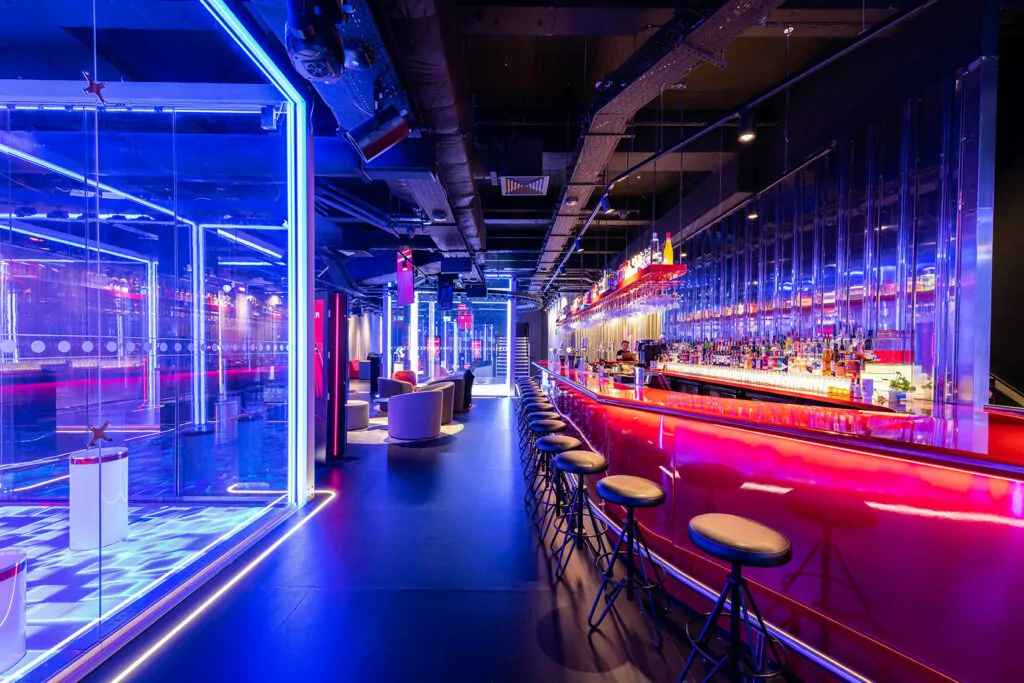 Head to Urban Playground inside Manchester Arndale today!
According to the architects behind the project, Baranowitz + Kronenberg (B+K), Urban Playground "creates a world of exploration that sparks play and social interaction".
Oh, and by the way, there's also high-tech crazy golf in Manchester at Putters – an animated game of golf that can be played in teams of up to six!
What's more, there are also some delicious burgers to try at the award-winning burger joint THE BUTCHER, which first opened in Amsterdam but is now making its debut in the UK. If you're wondering what the hype is all about, consider that your post-game stop.
You can also have a drink at one of the uber-cool bars in Manchester, whether it's the sleek cocktail bar at THE CUBE or the funky Putters bar. You don't want to miss out on this one, so be there or be square!