4 reasons why Urban Playground makes the perfect place for your next date
Not sure where to head on your next romantic date? With so many places to choose from in Manchester, it can be hard to decide on somewhere that will really make an impression.
Whether it's your first date, 100th date or a special anniversary, there's plenty to do at Urban Playground to celebrate!
Carry on reading to find out the reasons you should visit us for your next romantic night out.
THE BUTCHER
Food and drinks are always a good choice on a date, especially if you are meeting for the first time and want to break the ice.
THE BUTCHER offers a delicious burger menu, featuring our infamous THE BUTCHER Burger and more extravagant burgers like The Daddy, The Codfather and THE BUTCHER TLV.
The milkshakes are loved by people around Manchester and further afield, and can be made into a boozy version if you need a little Dutch courage, or perhaps just want a little celebratory tipple.
Fancy a light bite before you move onto THE CUBE Live or Putters? Tasty snacks like mozzarella sticks, onion rings, chicken wings and sweet potato fries are also available from THE BUTCHER.
And if you're feeling extra romantic, why not share a portion of fries with your loved one?
Putters
Who doesn't like a little game of putting?
Putters has been designed to make your date different from the rest, and are great for first daters looking to make it a little less awkward!
At our tech-infused putting experience, you can challenge your date, or friends and family, in groups of up to six people. The virtual course consists of three different nine-hole courses and has animations and audio to keep you entertained all night long.
You will be able to track scores throughout your visit, so it's perfect for the competitive couples out there!
THE CUBE Live
Always fancied having ago at the popular game THE CUBE? As seen on TV, THE CUBE Live challenges even the most inquisitive of minds with a selection of fun and intense games. From testing your balance to working with your team to navigate THE CUBE, you're guaranteed to have an amazing time.
When you're immersed in the excitement of the game, it doesn't feel as easy as it looks on the big screen. But with the support of your date, and any other teammates, you can put your skills to the test.
It's a good choice if you want something a little different, and more hands-on, for your next date night.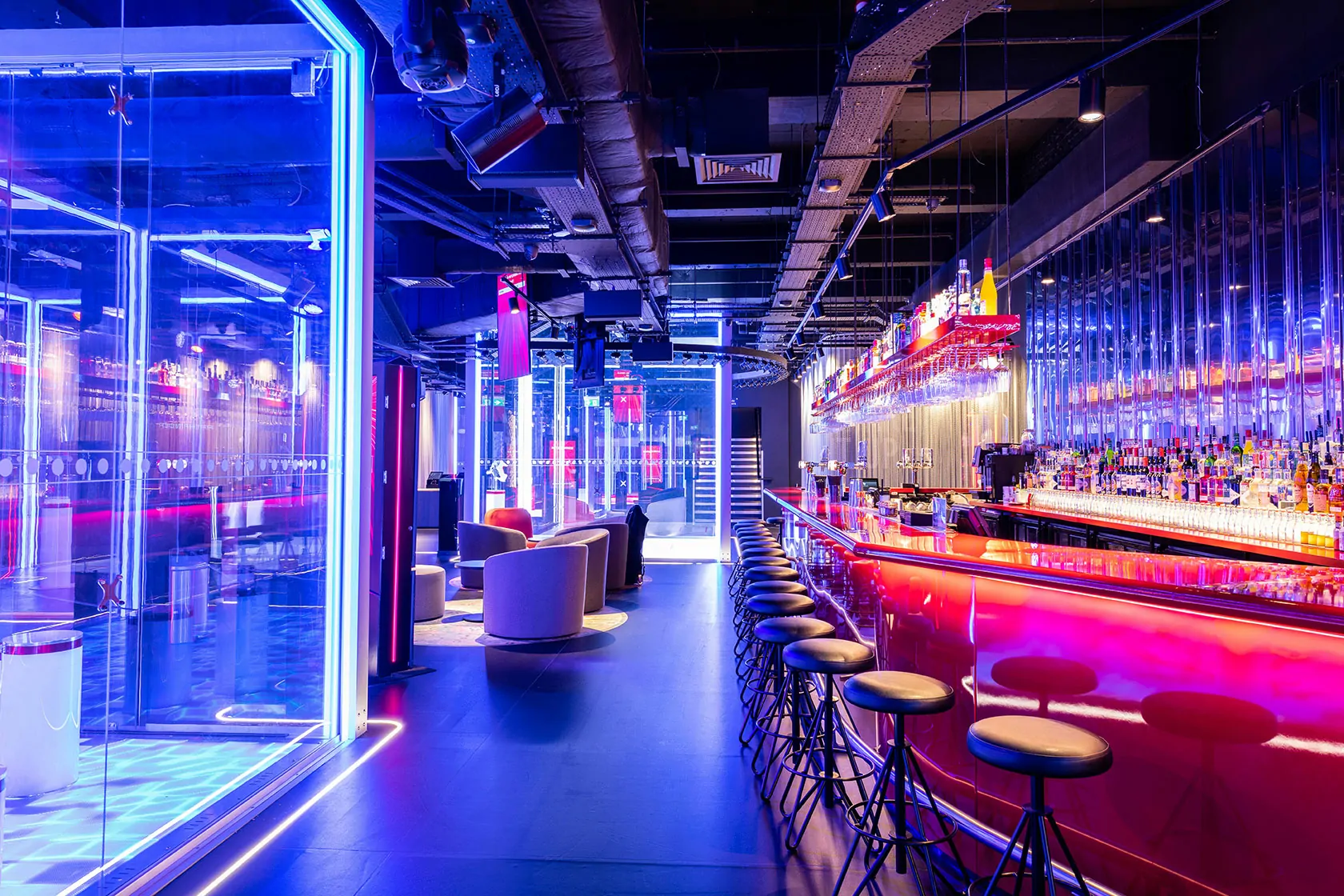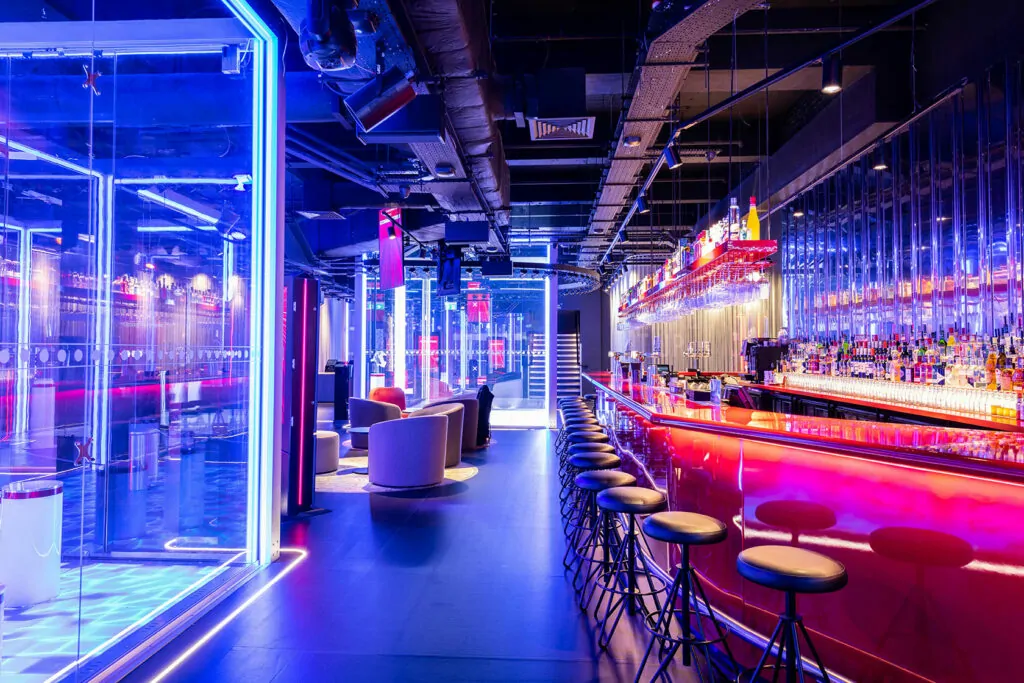 The Bar
Sit back, unwind and watch others playing THE CUBE from the comfort of our stylish bar. This is a great place for date night as it gives you time to get to know your date or catch up on what each other has been up to.
Our incredible cocktail menu features all your favourites, including Pornstar Martini, Bramble, Raspberry Mojito and Negroni
For those who want to try something new, we have added a twist to your average beverage, with cocktails like Tommy's Margarita, Flaming Passion, Kiwi Cosmo and Not Another Gin Zombie making an appearance on the menu.
Other drinks like beers, spirits, wines and soft drinks are available if you don't fancy a cocktail this time.
The relaxed yet energetic atmosphere is one that you definitely need to try when out for drinks in Manchester. It's like no other in the city!
Visit us at Urban Playground today!
When planning your next date, we'd love for you to visit us so we can help you to make it a special, memorable occasion. We recommend booking your tickets in advance, which can be done quickly and securely on our website.
One thing to note before you visit Urban Playground is that it's a completely cashless site. Be sure to bring your card so that the only thing that's cringe when it comes time to pay is whether or not to split the bill!
We look forward to seeing you and your loved one very soon.