Mini Golf: The Perfect Adventure for Rainy Days
When the weather takes a turn for the worse, it can be difficult to find something fun to do indoors. Fortunately, mini golf offers a fun, exciting Manchester activity that is perfect for rainy days. In this article, we will explore why mini golf is the perfect adventure for rainy days.
The Perfect Escape
Indoor mini golf is the perfect escape from the rain. They are designed to provide a unique and enjoyable day out that is not dependent on the weather. Whether you are looking to challenge your friends to a round of mini golf or just looking for a fun activity to pass the time, our tech-infused mini golf "Putters" has got you covered.
Family Fun
Manchester mini golf is something that can be enjoyed by people of all ages. It is a great way to spend quality time with your family, regardless of the weather outside. Mini golf are often designed with families in mind, with courses that are easy enough for children to play but challenging enough for adults to enjoy.
Our Manchester crazy golf provides both physical and mental exercise. It provides an opportunity to interact with each other in a fun and engaging way, without the distractions of electronic devices or the pressures of everyday life.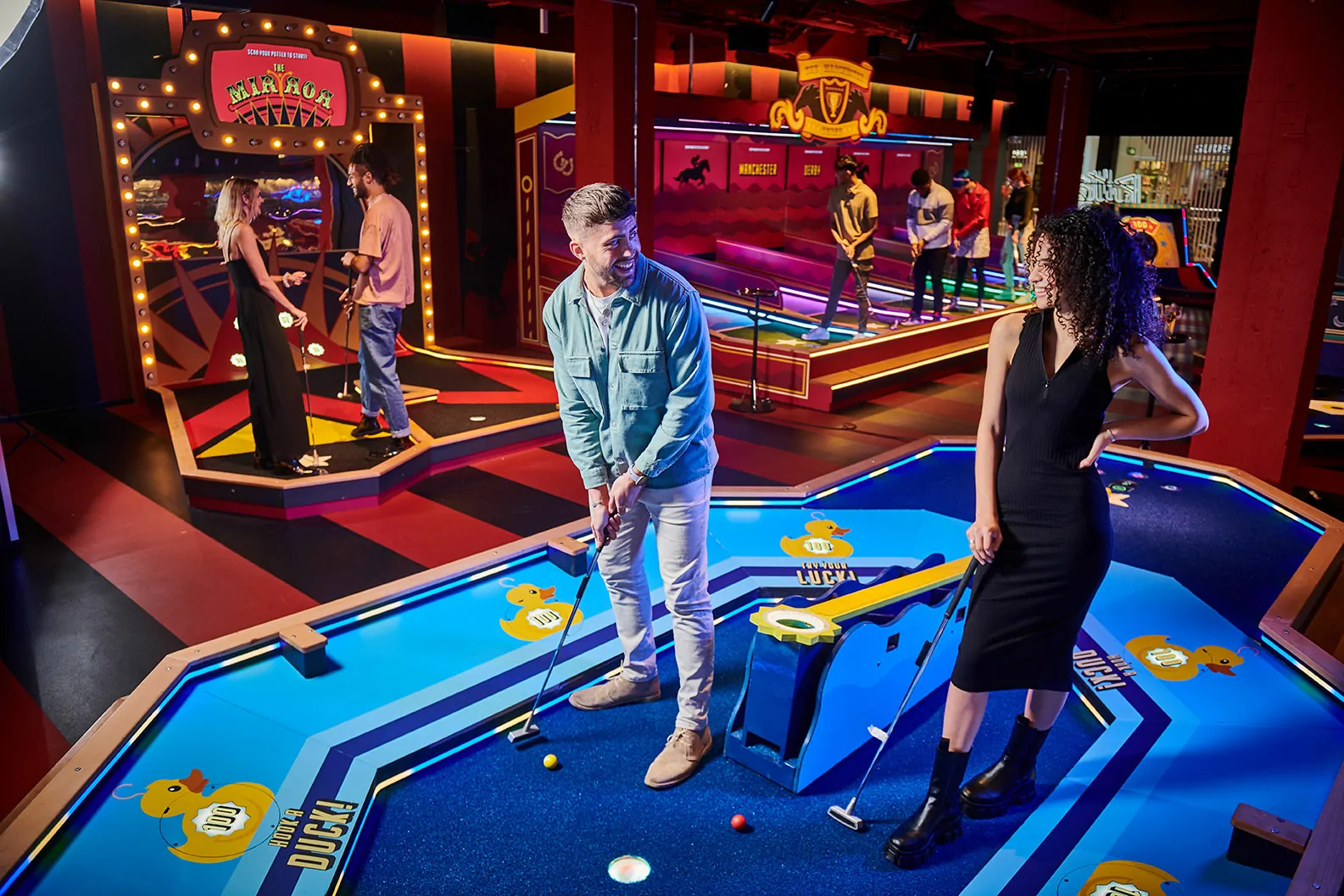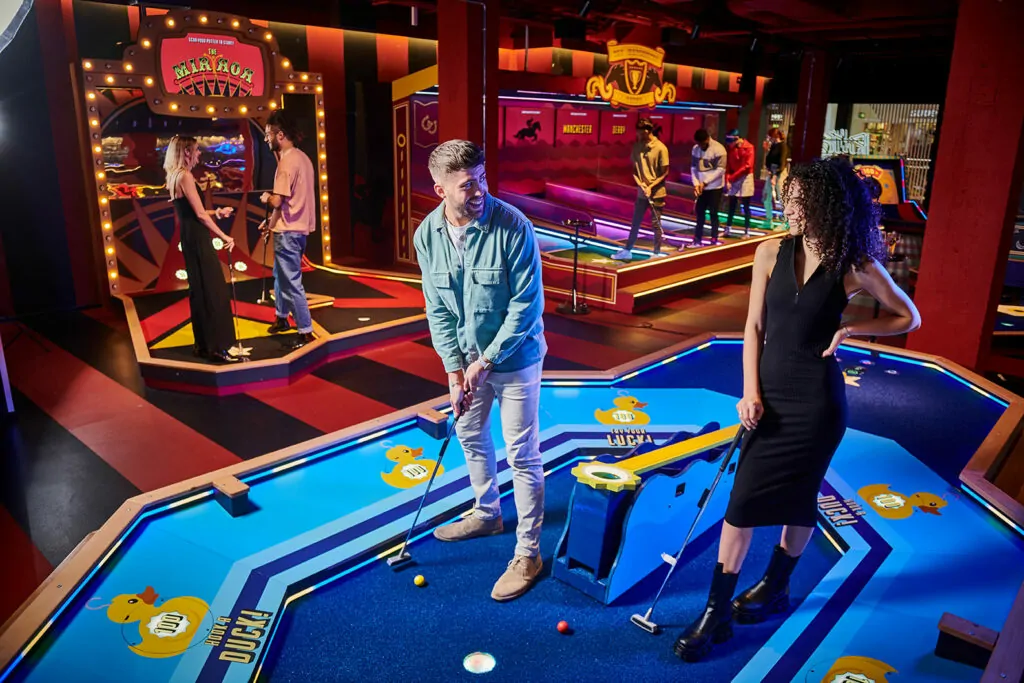 Affordable Fun
Mini golf is an affordable social experience that can provide hours of entertainment. It is often much cheaper than other indoor activities, such as bowling or going to the movies. This makes it a great option for families on a budget or for those looking for a fun activity that won't break the bank.
In addition, many indoor mini golf courses offer discounts or special deals during the week or on certain days of the month. This can make it even more affordable and accessible to everyone.
Physical and Mental Exercise
Playing mini golf provides both physical and mental exercise. The physical activity of walking around the course, swinging the putter and carrying the golf ball can help to improve coordination, balance and flexibility.
The mental exercise of strategizing each shot and trying to improve your score can also help to improve focus, concentration and problem-solving skills. This makes mini golf a great way to exercise both your mind and body while having fun at the same time.
Mini golf is the perfect adventure for rainy days. It provides a fun, exciting activity that isn't reliant on good weather and can be enjoyed by people of all ages. Indoor mini golf courses offer a range of themes and challenges, making it a unique and enjoyable experience.
Playing mini golf with your family can also help to strengthen bonds and create memories that will last a lifetime. It is an affordable activity that provides both physical and mental exercise, making it a great activity that's enriching and fun!