Things to do after dinner with friends
Saturday night has rolled around again and you and your friends want a night filled with good food, good drinks and good times all-round. Urban Playground is a revolutionary entertainment venue, and one of the best nights out in Manchester (if we do say so ourselves) because we have got you covered for fun all night long.
After your crew has sunk a few drinks in one of our bars, where to next? Do you have a friend group with lots of personalities that makes finding a night out to suit you all tricky? Well, at Urban Playground there's something for everyone.
Here are some things to do in Manchester.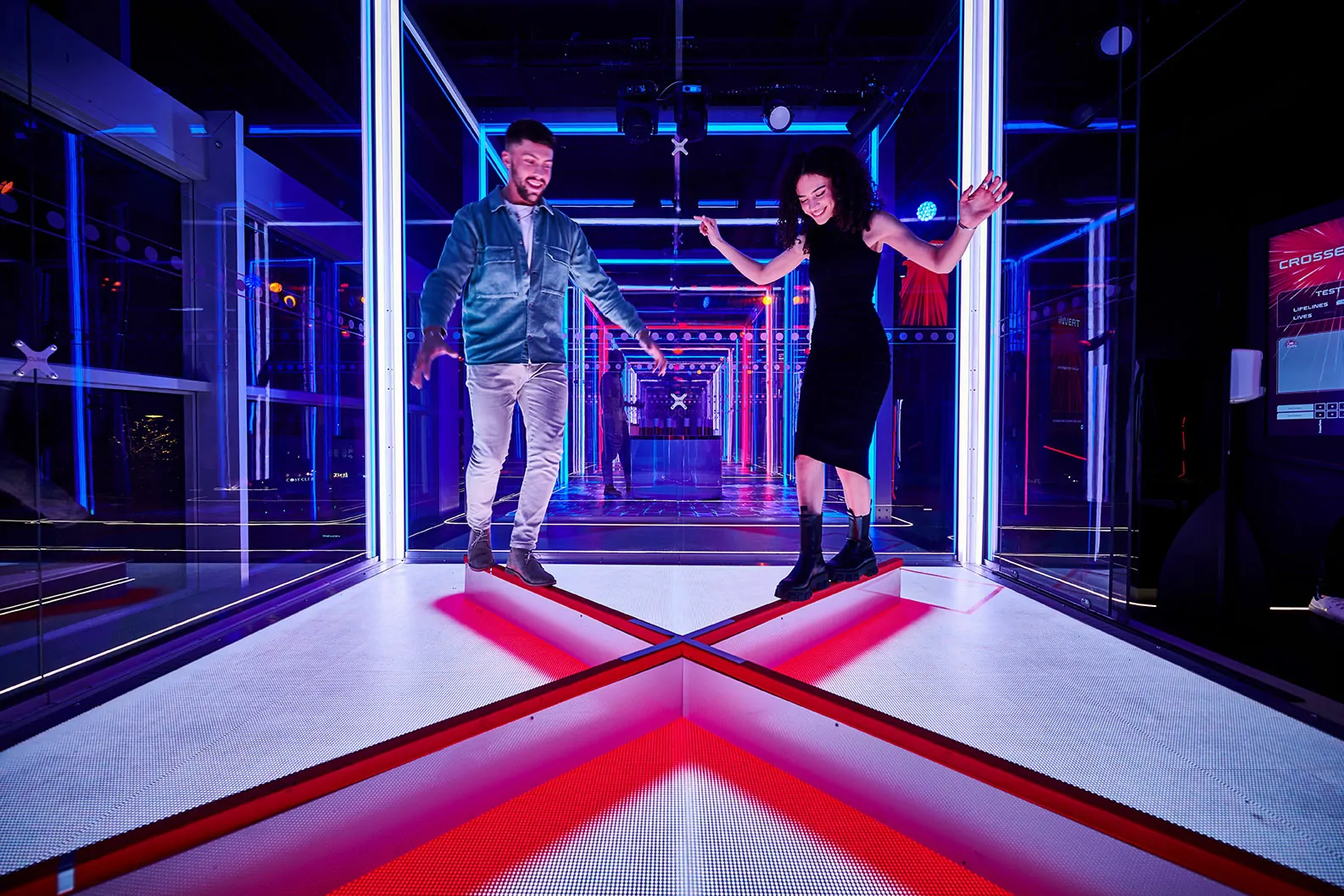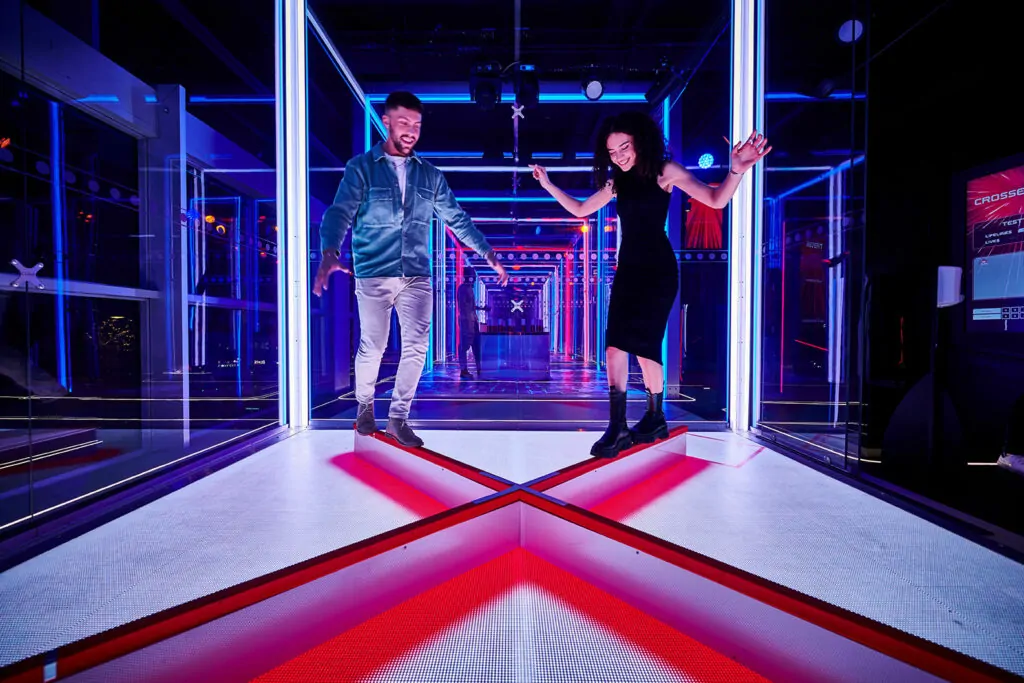 THE CUBE Live
Bring your favourite gameshow to life and take on THE CUBE Live! Urban Playground has brings the show that sees contestants completing deceivingly simple tasks under intense pressure to life. THE CUBE Live features loads of your favourite games from the original series to test your nerve against. In teams of up to four, you will compete in seven games, both single and two-player. THE CUBE Live provides a night out in Manchester like no other, and will no doubt prove even more of a challenge after a few cocktails.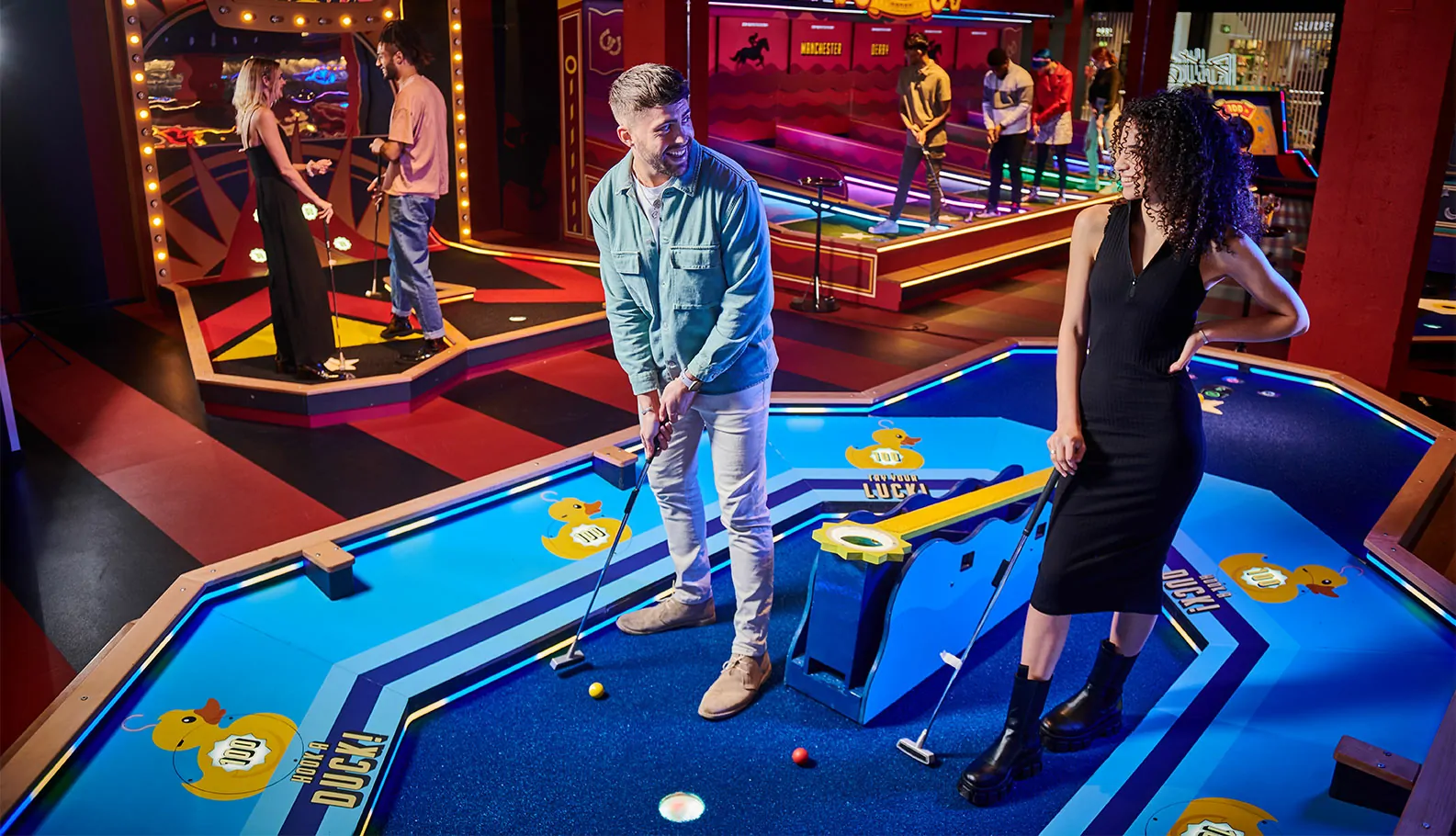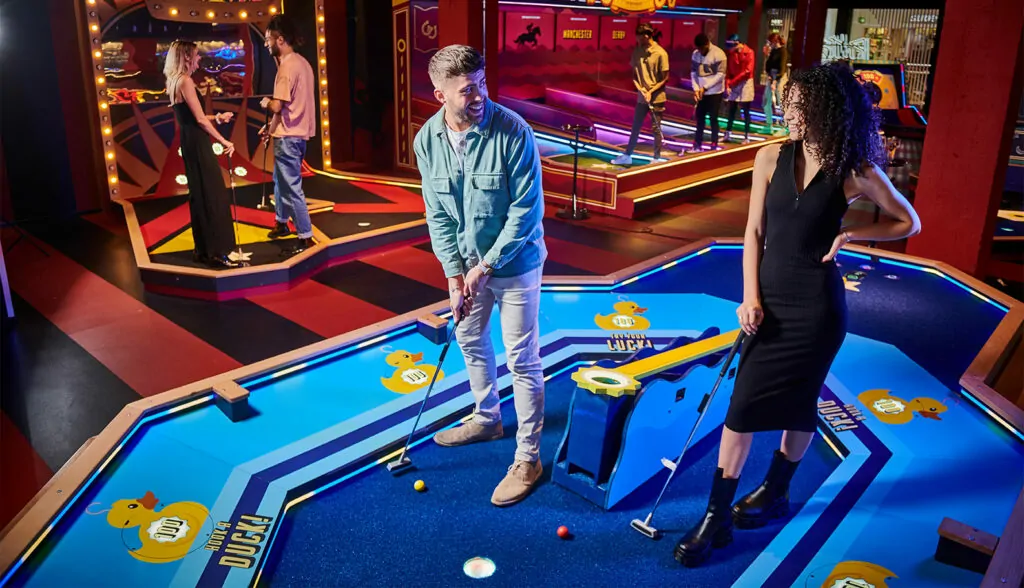 Mini-golf
If high-pressure gameshows aren't your thing, have no fear! Our tech-infused mini-golf course is the perfect addition to your friends night out. With every hole comes a different experience, brought to life with dazzling animations and sound. The course culminates in 'The Loop', are you tough enough to take it on? Putters have three different nine-hole challenges for you to take on family and friends in groups of up to six. Each putting session lasts 45 minutes and is available up until 10:15 pm on Saturday nights.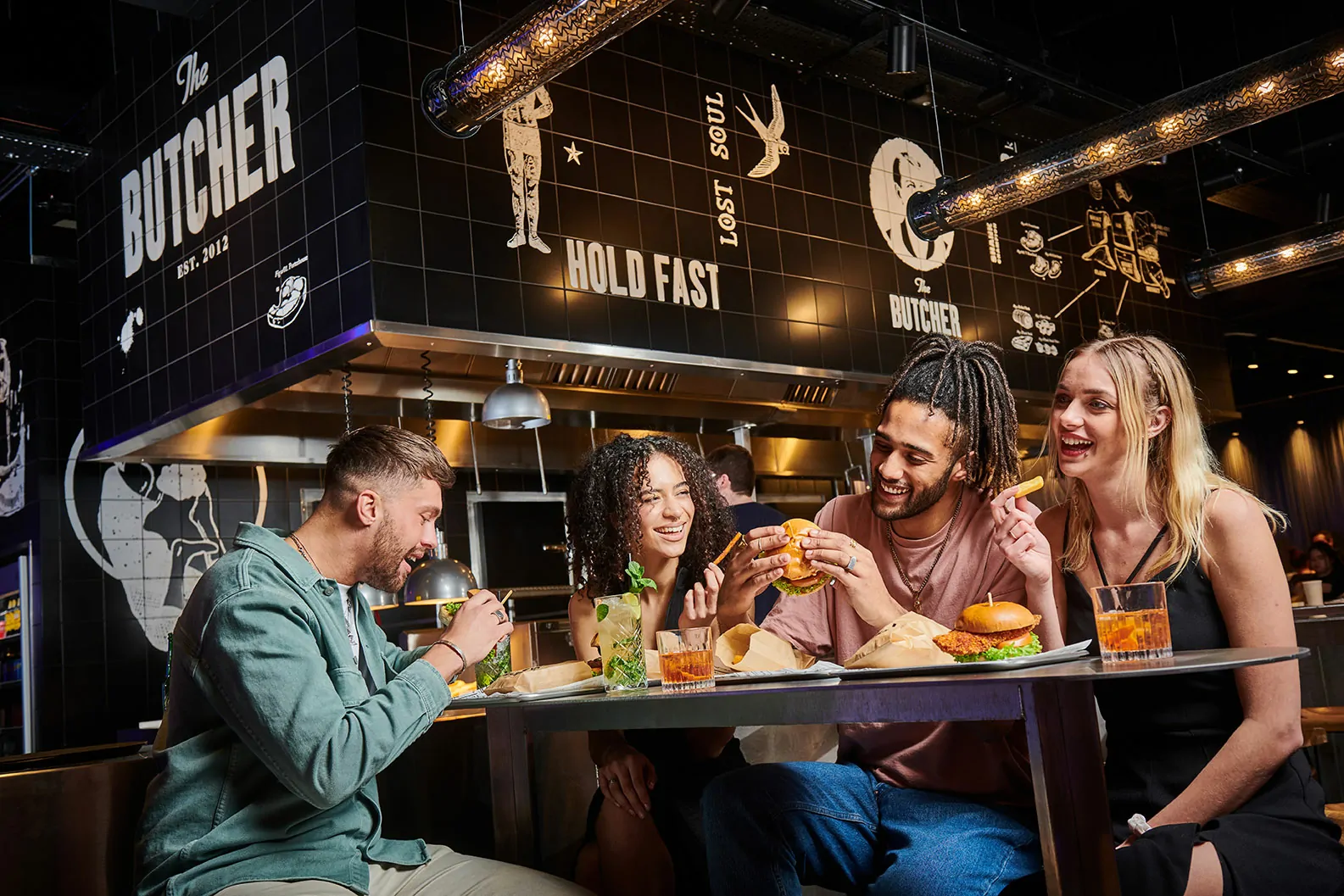 Dinner at THE BUTCHER
After all that mini-golf and manoeuvring action in THE CUBE, you will have all worked up a pretty hefty appetite by now right? Why not finish the night off in one of the top places to eat in Manchester: THE BUTCHER. This restaurant speaks for itself when it comes to meat, the chefs here work only with the best quality products. The Aberdeen Angus beef burger proves an absolute hit for this very reason. For those less carnivorous, there is also a selection of vegan and veggie options to suit every member of the group.
At Urban Playground, we want to bring you and your friends a night out like no other. With our selection of unique entertainment, your next night out with the squad is certain to be one you'll never forget. So what are you waiting for? Get in touch with us or book online and start planning your next night out in Manchester at Urban Playground.