Date night or mate night?
Whether you are looking for a fun night out with your friends or hoping to impress your latest Tinder match, Urban Playground has you covered.
Thanks to COVID, we have had far too much time apart from our loved ones. Nights out spent with family or your best mates are such a treat that you are bound to want to do something a little more special now. Equally, the dating lives of most of us took a hit too, so making that first date (in real life) something to remember has to be high on the priority list right now. So get ready to make Urban Playground your go-to when you are looking for nights out in Manchester.
Here are a few ideas on how to make the most of our brand new entertainment venue: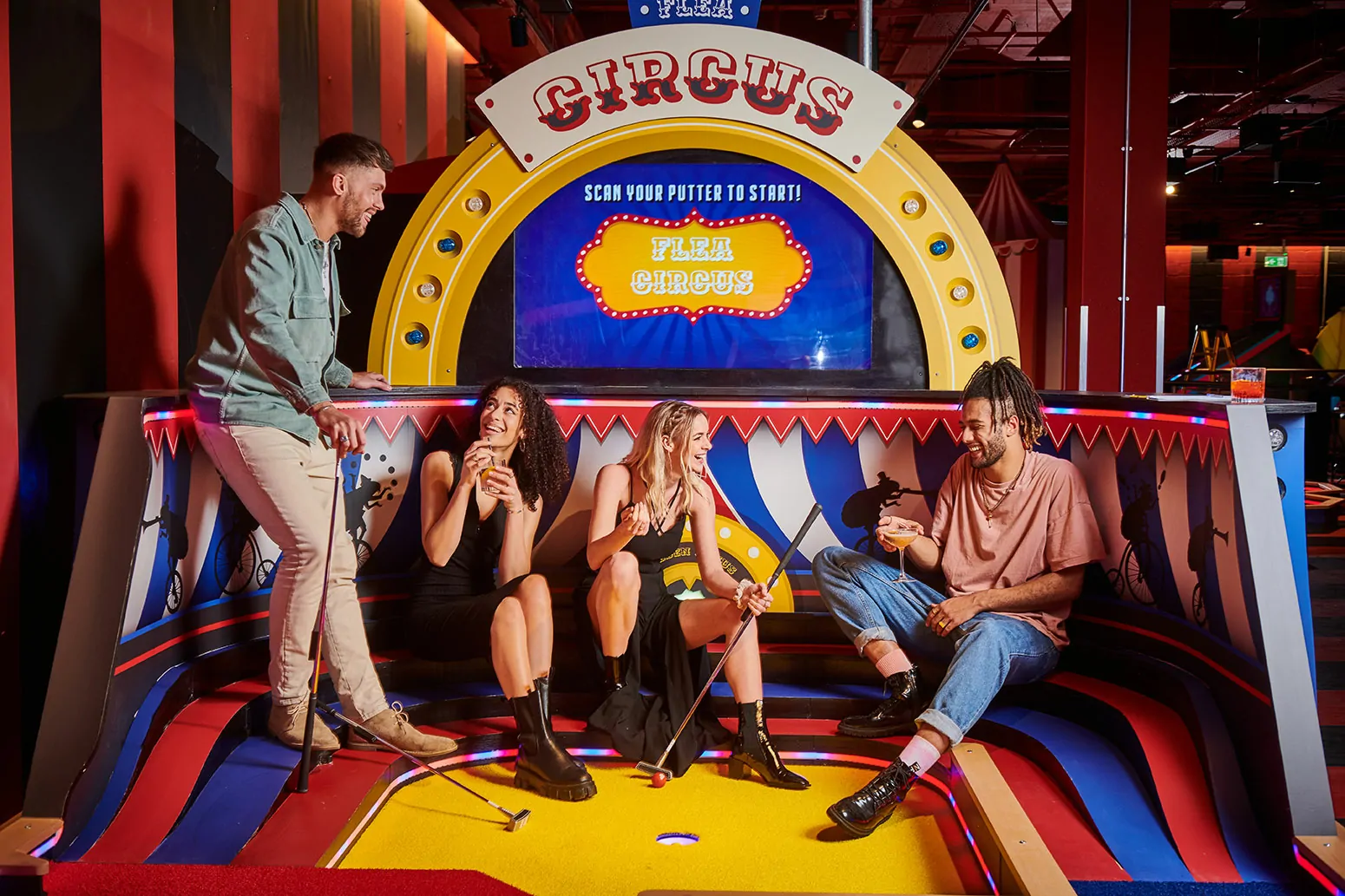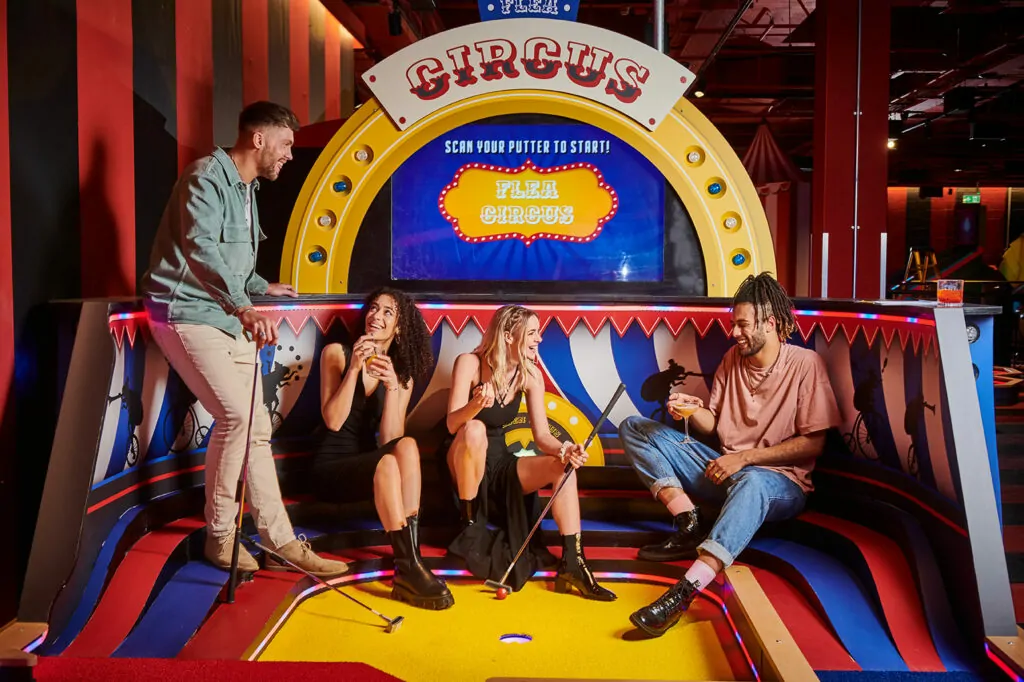 Putters
Is there anything more fun than a little competitive flirting? Take your new beau to Putters, the ultimate Manchester mini-golf challenge. With three themed nine-hole courses to take on and a live scoreboard reminding you how well you are doing, you can either flex your mini-golf skill to impress your companion or make fun of yourself every time you just miss that hole-in-one… three or four times.
At Putters, you can play in groups of up to six, so why not grab your mates to let off some steam on the course? Each of the three themes is decadent and totally unique. You will never have bantered over mini-golf quite like this one before. Then you can hit up the 19th hole and grab enough drinks to celebrate or commiserate in style.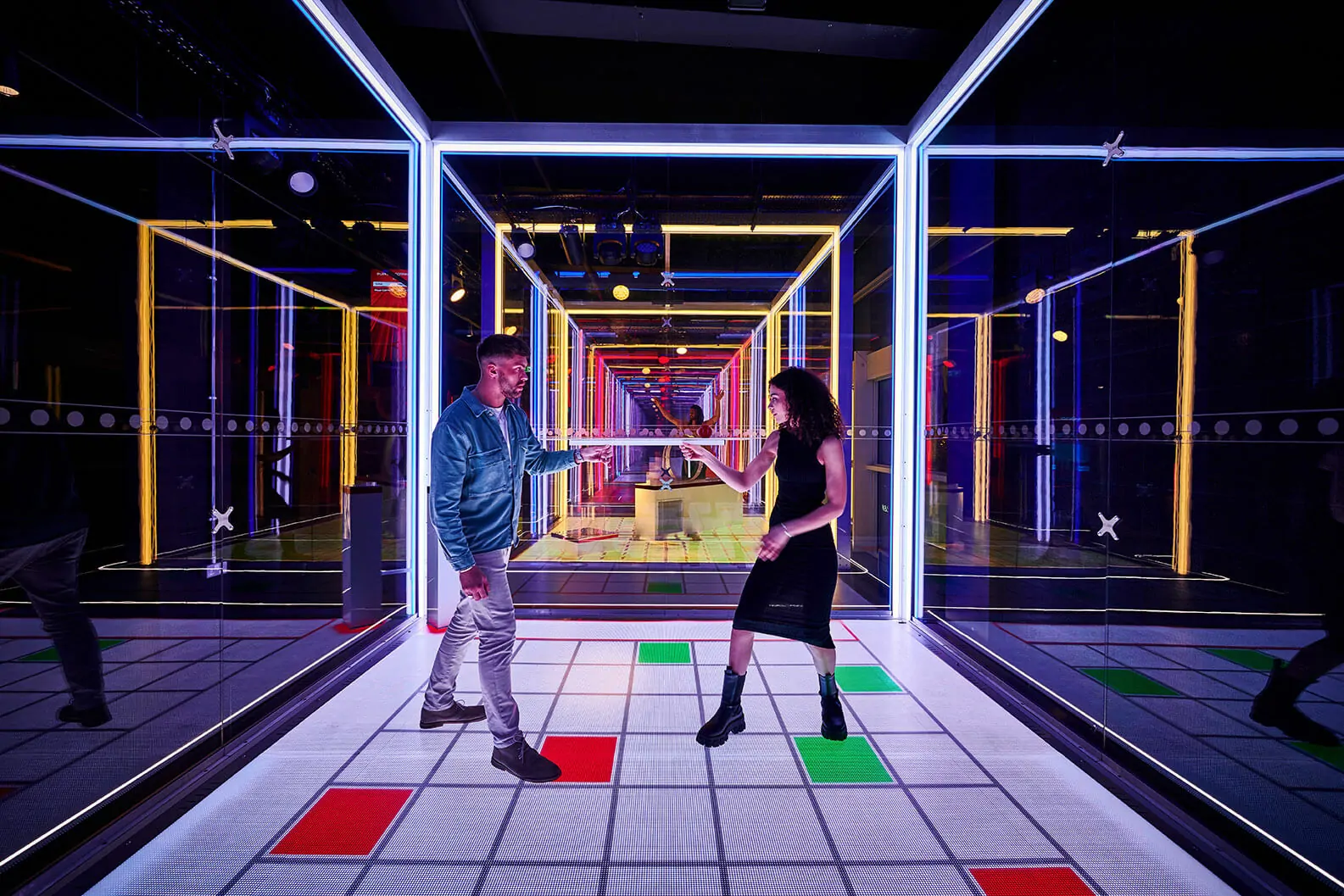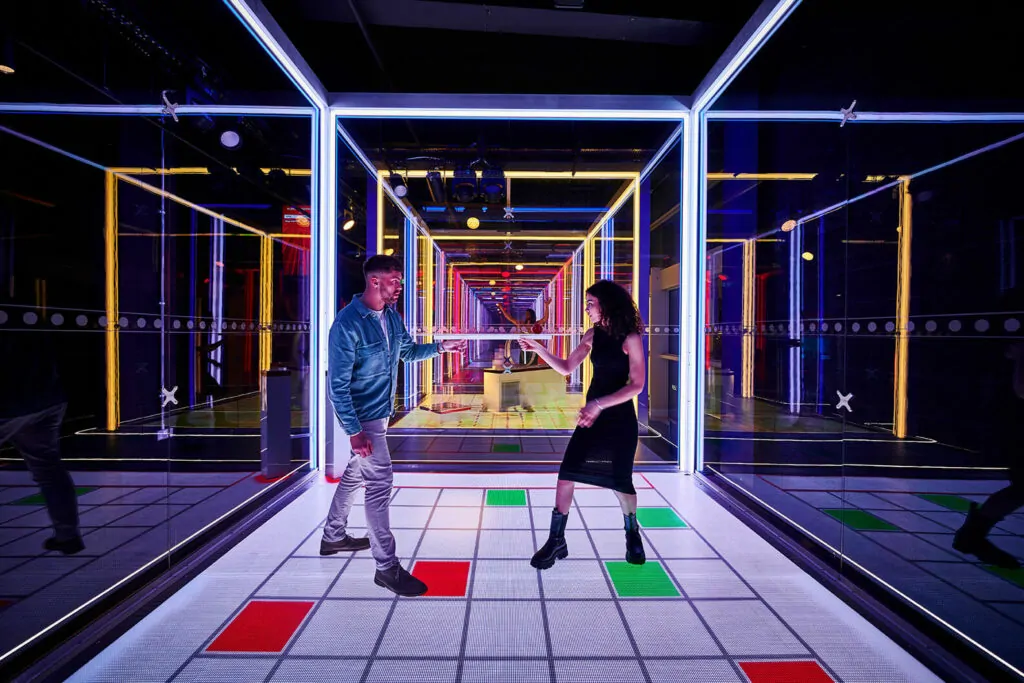 THE CUBE Live
Over the course of an hour and a half, you and up to three of your friends finally get that chance to prove just how easy it is to win THE CUBE (or so you've been thinking). We have all watched furiously from our sofas as a contestant has fumbled a task so easy it seems ridiculous. So here is that golden opportunity to step into the iconic Perspex box and put your money where your mouth is. You might want to pick your friends more strategically that night.
Stepping up to THE CUBE Live might be a little much for first date jitters, so instead get to the bar and grab a couple of drinks and watch everyone else attempt it first. People-watching has never been so fun. And in terms of picking interesting things to do in Manchester, your date is not likely to have been part of THE CUBE's audience before. That second date is pretty much guaranteed.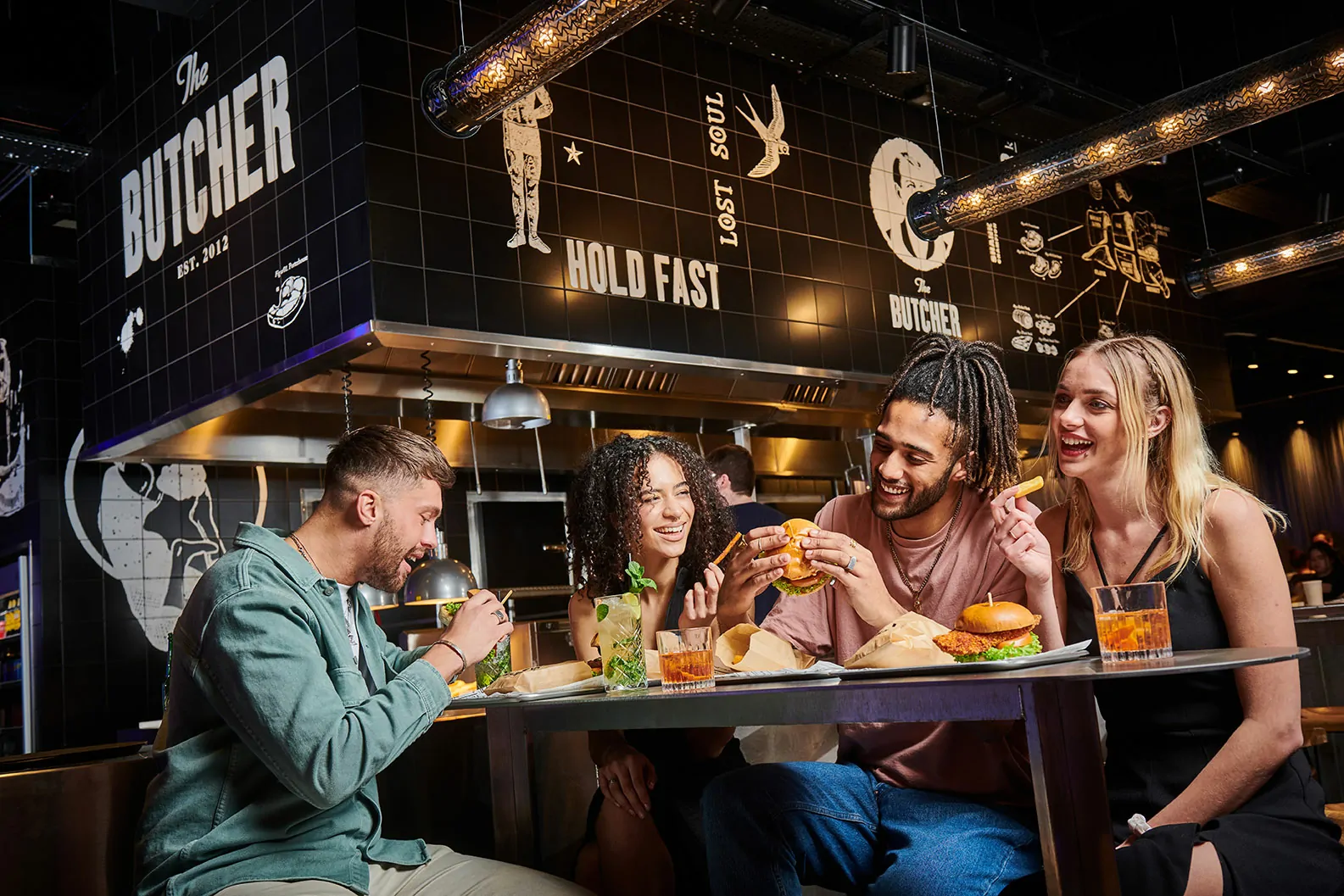 THE BUTCHER
Bored of the usual places to eat in Manchester? THE BUTCHER takes it up another notch. Combining good music, good games, good art and, most importantly, excellent food, THE BUTCHER will be your new favourite Manchester restaurant. With the choice of the ultimate burger made from Aberdeen Angus beef or beer-battered fresh blue cod with chips that will make the humble potato your new God, you will finally sate that friend who never seems to stop eating. You can even share a rom-com moment with your date when you share one of their mouth-watering milkshakes. But be warned that you will probably want a whole one to yourself.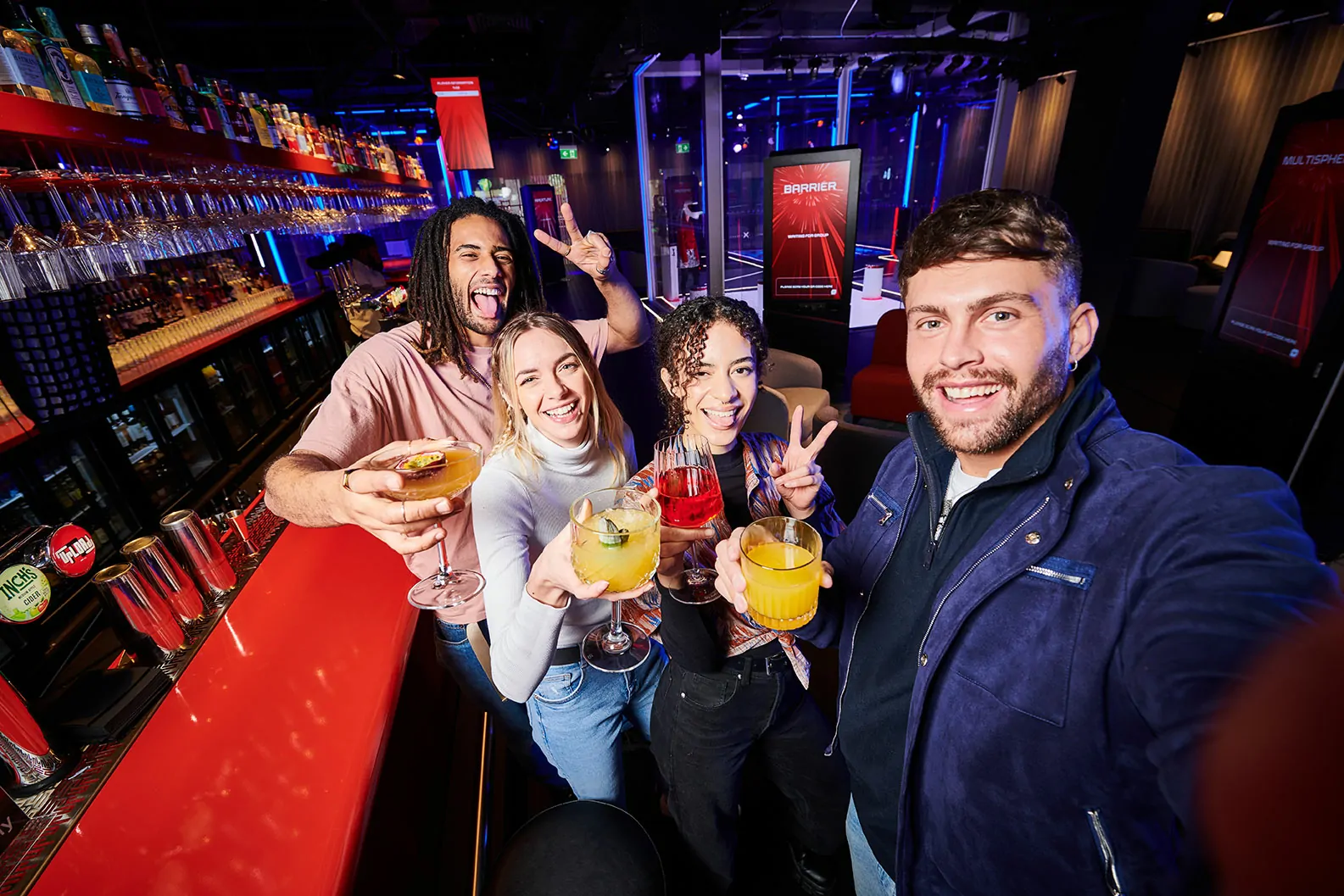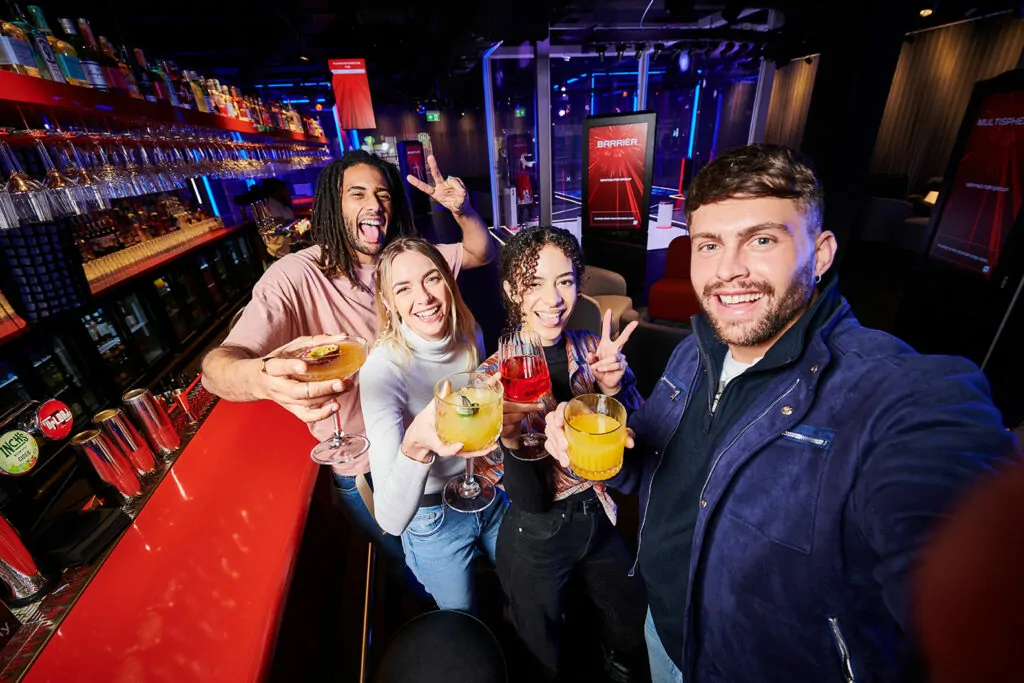 The Bars
Serving an extensive range of cocktails, liquors and anything else that will make that morning-after hangover worth it, Urban Playground's bars have something for everyone. Find something comforting after completely failing to win mini-golf or to triumph after beating THE CUBE Live and keep the night going.
A night out at Urban Playground promises to be a touch spicier than going to your usual haunts. Book now! www.urbanplayground.co.uk