Eat, compete and putt to the beat – birthday night out ideas when you're tee-total
Whether it's dry January, a baby in the belly, or simply because it's not your thing, there are many reasons why you might be tee-total in this day and age. And while not drinking is no biggie, planning a birthday night out might be quite the ordeal for someone who is abstaining from alcohol. Lots of birthday outings often involve shots and cocktails (and a few boomerangs of the above thrown in for good measure – we're all human, right?), but what things can you do in Manchester for your birthday to still feel part of the pulsing nightlife?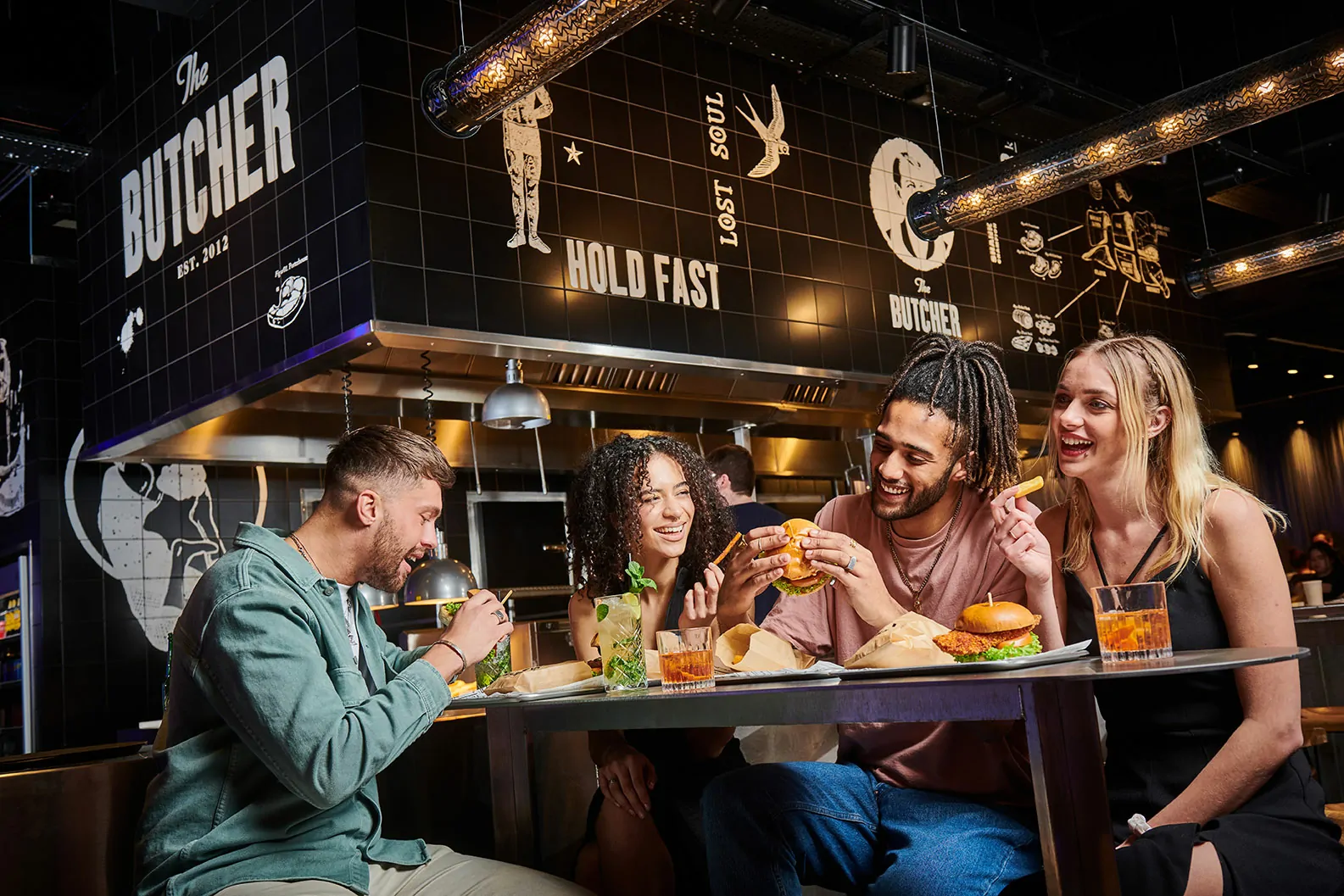 EAT
Food is never off the menu – pardon the pun. Your birthday is the best excuse to get the group chat together and inhale a few cheeseburgers – and at Urban Playground's in-house restaurant 'THE BUTCHER', what a mighty feast you'll be treated to.
Made famous in Amsterdam and Berlin, THE BUTCHER now boasts of being one of the best places to eat in Manchester (mainly because they have simply NAILED the art of creating a burger that hits just right). So load up on all that good food and hold the wine – opt for a Red Velvet milkshake instead to wash it all down.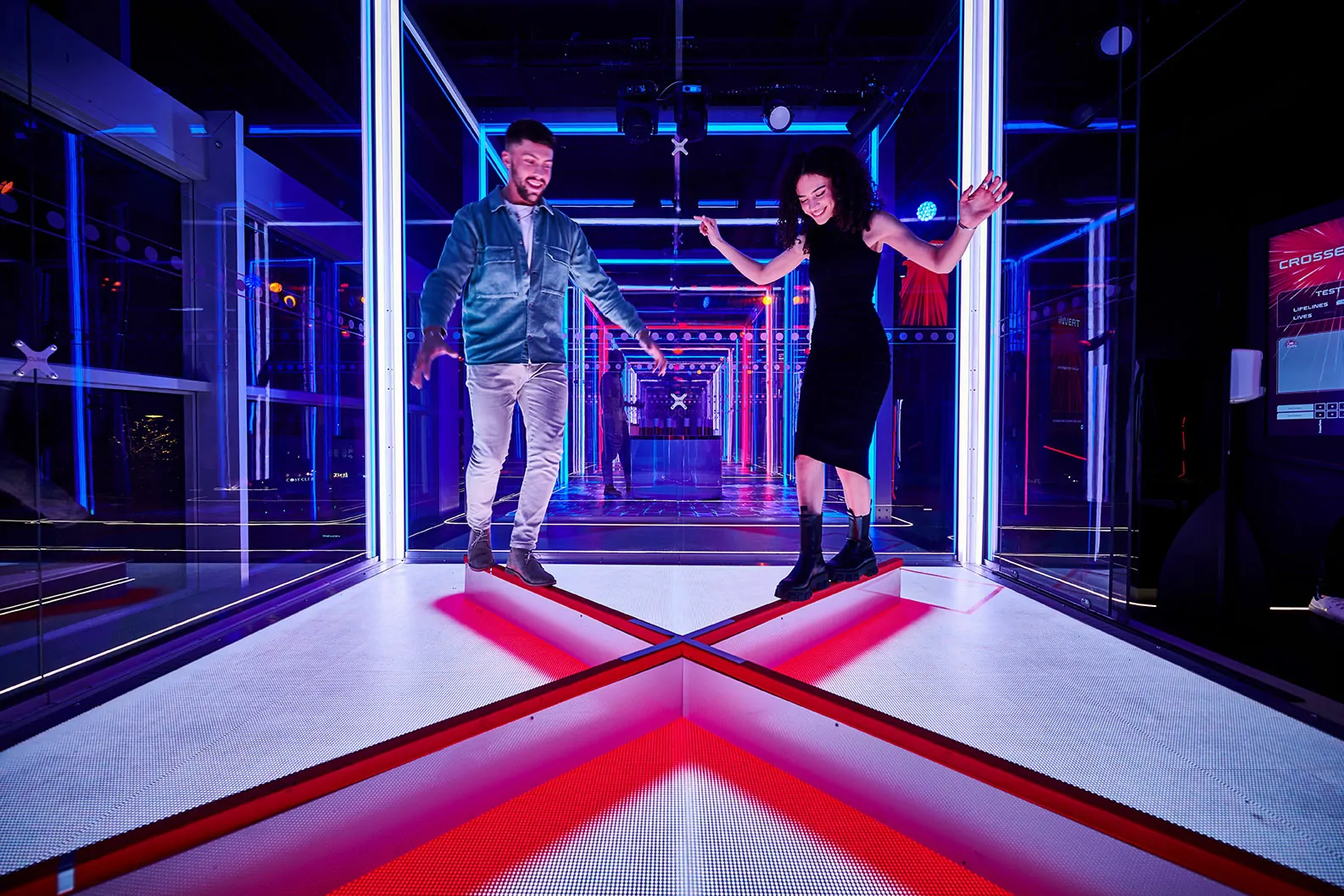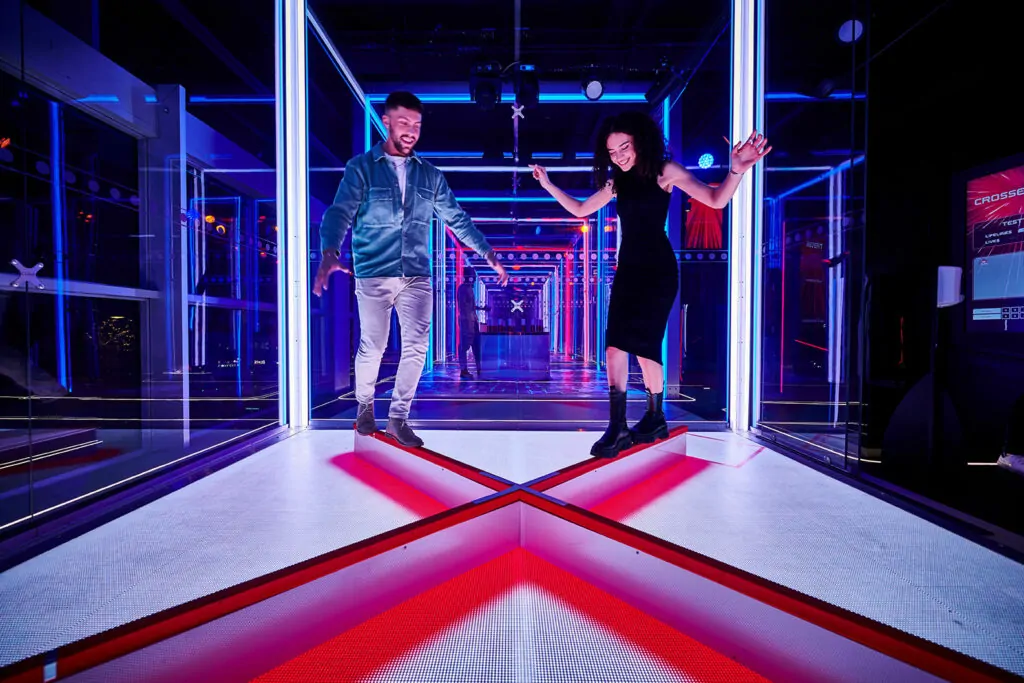 COMPETE
One thing about being sober is you're guaranteed to win any competitive game. Your reflexes and reactions are bound to be on point when you've been on soft drinks – which means it's the perfect excuse to immerse yourself in THE CUBE Live Experience at Urban Playground.
This replica of the intense game show is one of the best things to do in Manchester and will have you battling to beat THE CUBE in a range of tasks. Perfect for a birthday night out – so long as you don't fall out with your pals if they mess up during the teamwork trials…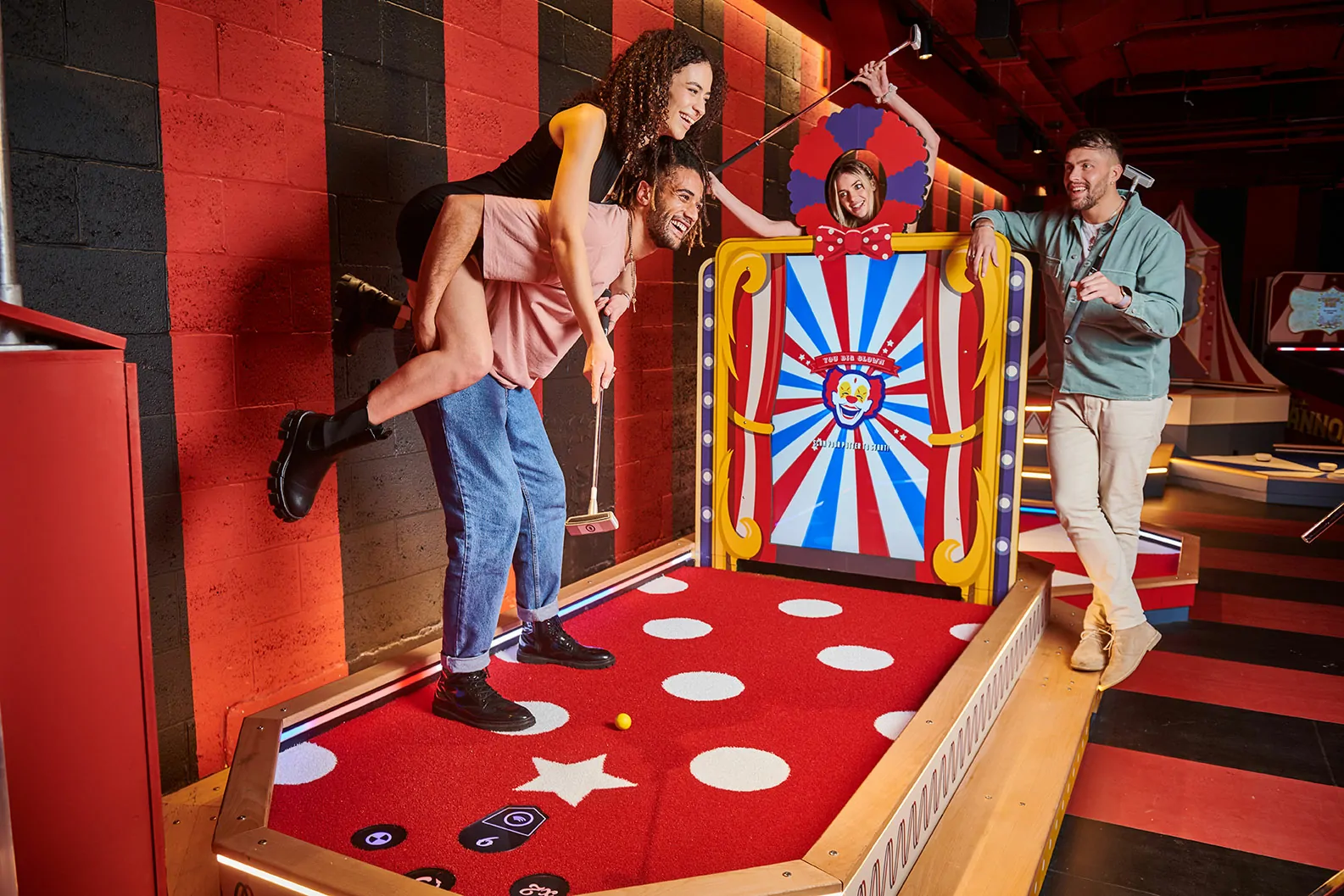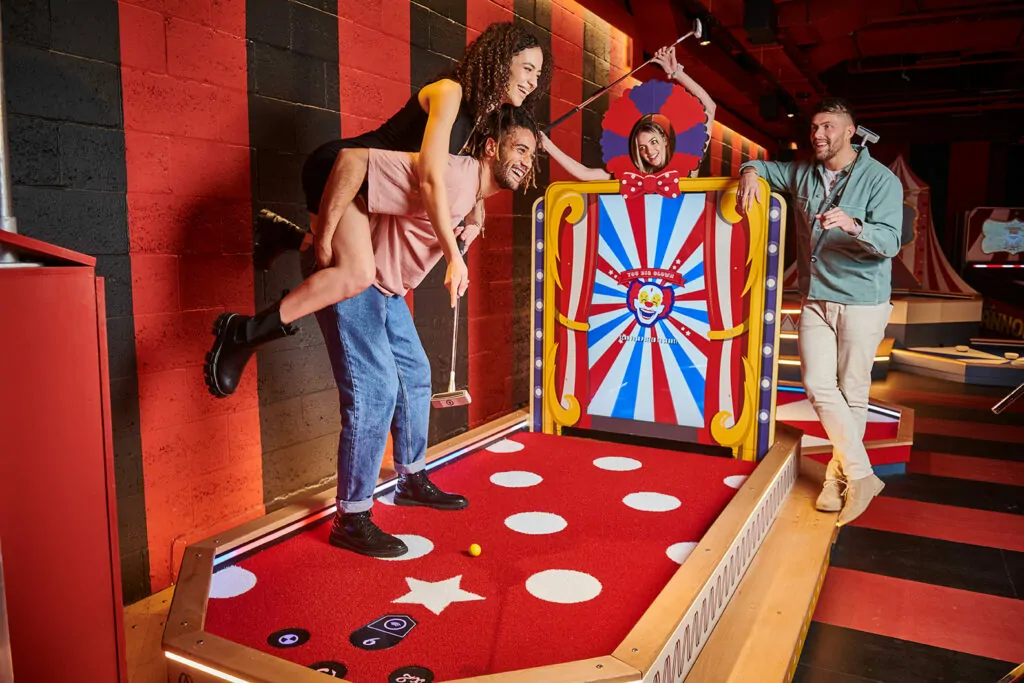 PUTT TO THE BEAT
Techno and mini-golf sound like an experience from some beautiful fever dream, right? Who doesn't want to PUTT golf balls in a neon rave on their birthday? Celebrating your big day has never been so trippy or competitive at the newest and quirkiest mini-golf in Manchester 'Putters', located within Urban Playground.
Fancy whooping a stranger with your putting skills? Soak up some more of that birthday glory by keeping your eyes on the interactive and animated scoreboards to ensure you're thrashing complete strangers in this electro wonderland. Quite simply one of Manchester's best mini-golf hotspots, it's guaranteed to leave you celebrating your newfound golfing prowess.
As Urban Playground is host to a whole range of exciting entertainment activities under one roof, it serves as one of Manchester's most versatile and inclusive nights out whether you have a cocktail or a mocktail in hand. Book your tickets online.