Creative date ideas in Manchester
Settling for a drink in a dull pub or an awkward meal at a restaurant can feel more like an interview process than a lively date at times. With so many new attractions around the heart of Manchester, this doesn't have to be the case.
At Urban Playground, you can enjoy a variety of unique and creative date ideas.
Manchester activities for a fun date
Taking part in a new activity can bring a unique vigour to the dynamic of your date. The activities themselves create simple touchpoints for an easy and stimulating conversation. There will never be any worry about the chat going stale when you're in the middle of an interactive game. It also suggests that you are up for trying new things with an open mind.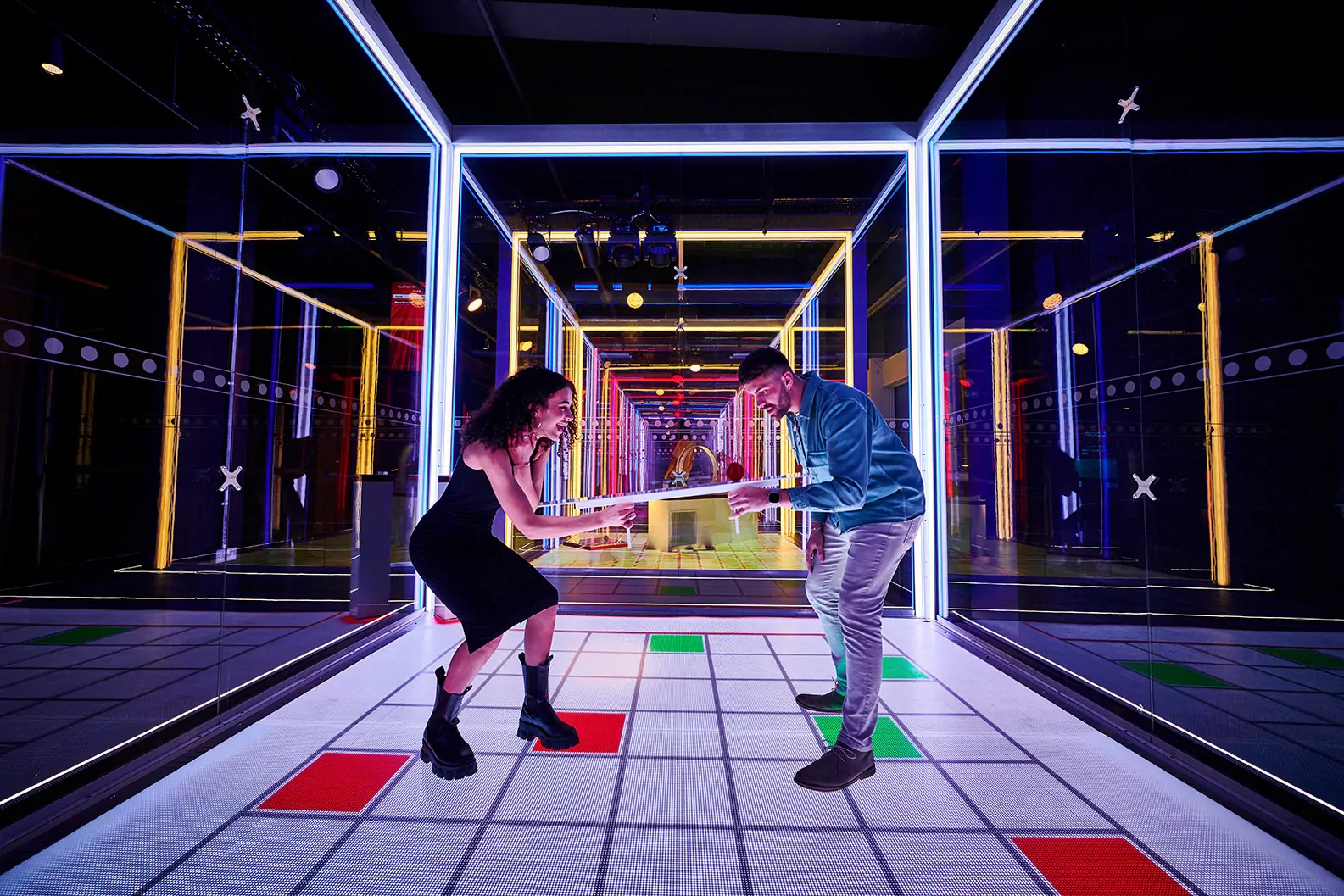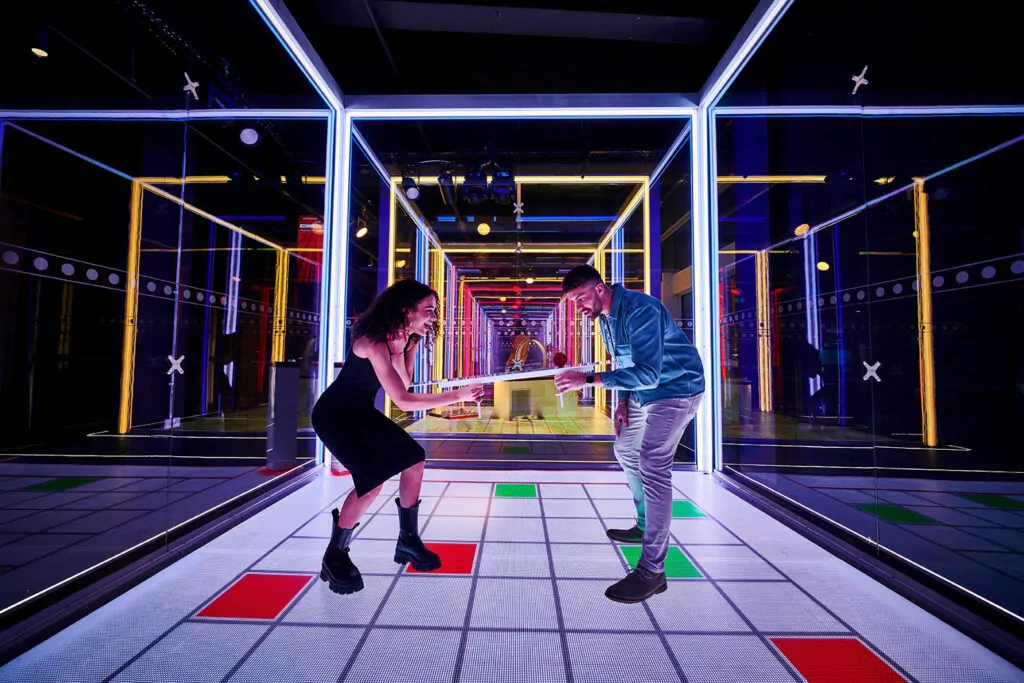 Think inside the box at THE CUBE Live
THE CUBE is no longer a passive viewing experience from the comfort of your couch. You can play many of these games from the iconic TV show either single or two-player with your date.
The different tasks and games will allow you to experience an unforgettable evening with each other in ways you couldn't possibly anywhere else. The uniqueness of THE CUBE Live will have you both howling with laughter or dancing in triumph.
Take on THE CUBE's varied challenges and release your nerves and inhibitions!
Enjoy a different type of clubbing at Putters
At Putters, you and your date can enjoy a healthy challenge against each other with a round of crazy golf. The course is infused with distinctive tech designs on each hole, and you can enjoy 3 different themed challenges on the 9-holed games for a thrilling experience with each round.
The competitive element of crazy golf and the interactive scoreboards provide excitement, whilst working your way around the course will allow you and your date to engage in a truly stimulating chat. A round of golf allows some personal time with your date, and the game itself acts as a pressure valve to remove the stresses of a more formal encounter.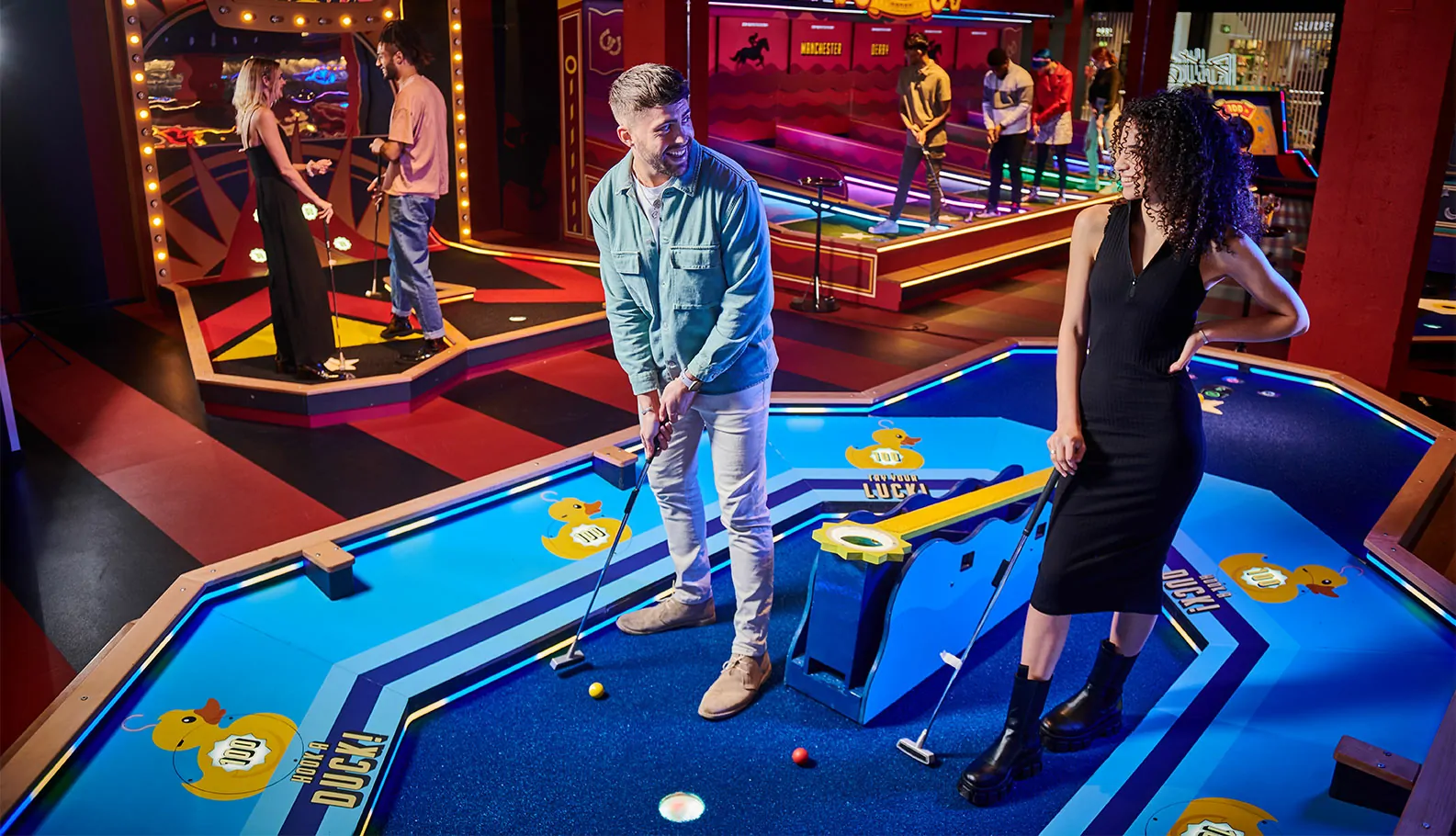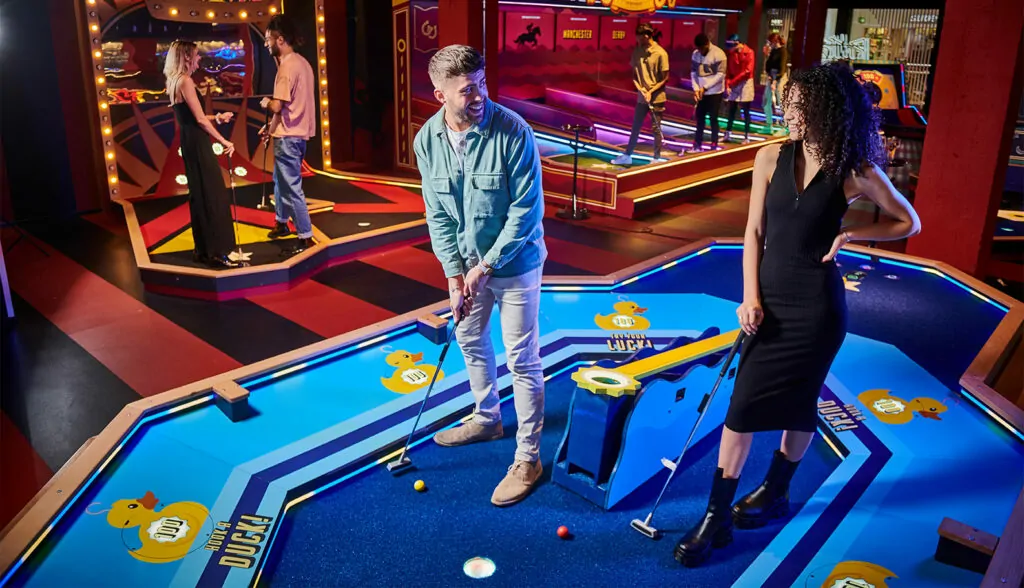 A night out in Manchester all under one roof
You can enjoy a full and exciting date night in Manchester without having to traipse all around town. At Urban Playground, the best of Manchester's nightlife is under one roof. Between games and activities, you won't need to head out for places to eat in Manchester either.
With THE BUTCHER and the multiple bars available, you can take your date for a delicious meal, and enjoy a sophisticated cocktail as you get to know each other in a casual environment.