Ideal date ideas in Manchester
Whether you're taking on the town with your one and only or looking to impress your latest crush, a date night in Manchester is an excellent option. However, picking the perfect place is the secret to success. Finding somewhere that combines, great food, drink and unique entertainment aren't easy, but Urban Playground can tick every box making it a great destination for nights out in Manchester.
Get the drinks in
Urban Playground offers a smooth soundtrack for bars and an extensive drinks list with a tipple for every taste. Fine wines, ciders, spirits, and beers are readily available represented by leading brands from around the world. With Birra Moretti and Beavertown Neck Oil on tap, those looking for a perfect pint will be pleased, but speciality bottles can also be found like the fruit-infused Old Mout, brewed with cherries and berries.
If your date is in honour of an occasion like a birthday or anniversary, premium champagnes are ready to be uncorked but those seeking to share a bottle of wine over close conversation will be equally satisfied. Pick from a carefully curated list of reds and whites to find your favourite region, whether it's a Cabernet Sauvignon or an Argentinian Malbec.
Nightcaps are also easy to come by with Bombay Sapphire, Hennessy, and Monkey Shoulder expertly poured here, along with eclectic cocktails. Try a Porn Star Martini or a Flaming Passion to get your date on the desired track.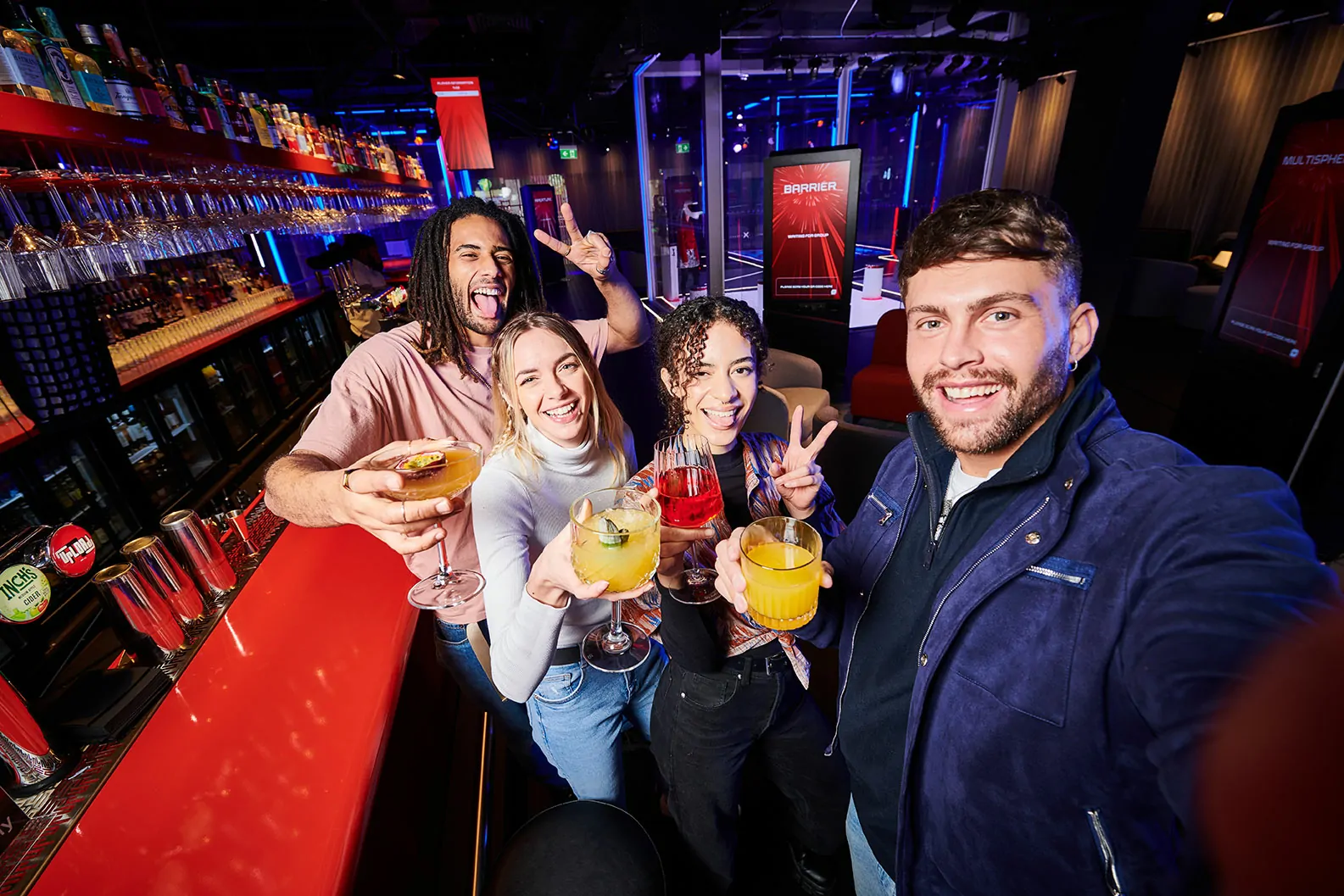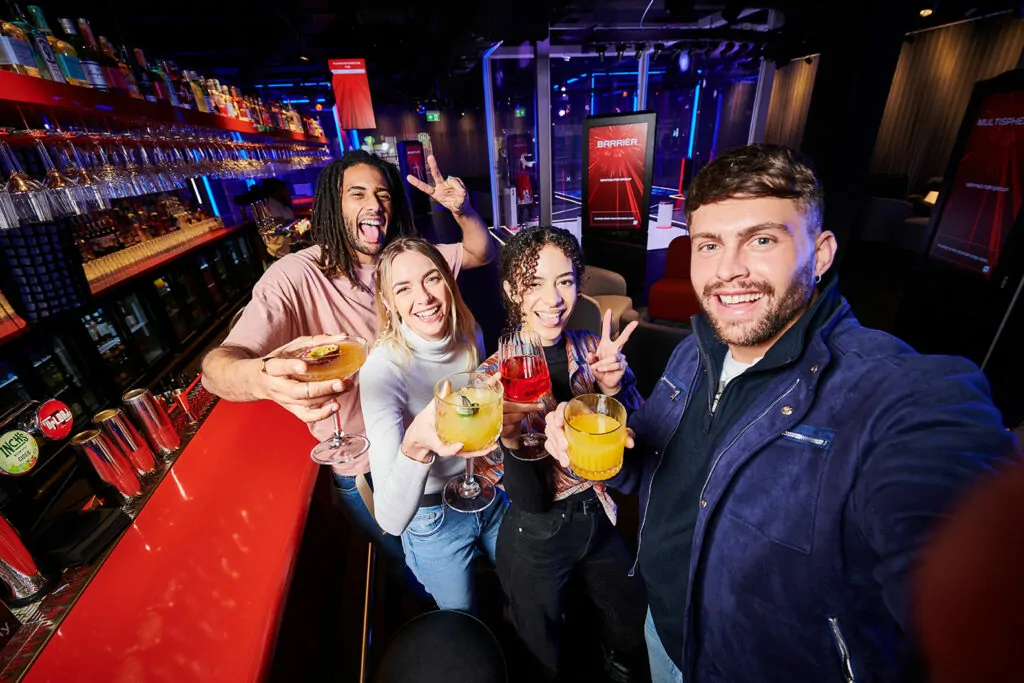 Original activities
Manchester has an abundance of attractions like cinemas and concerts, but if you want to stand out from other suitors, Urban Playground has your back. Providing original entertainment options, it can offer your data a unique experience. For competitive couples who love a challenge, our Manchester mini golf "Putters" and THE CUBE are excellent options.
Tackle THE CUBE Live together on your date night to get hands-on with the world-famous game show. The tasks may seem simple at first sight, but performed under pressure in the iconic Perspex box, strong nerves are required. Try two-person and solo challenges over high-octane games and enjoy the thrill of THE CUBE with your perfect partner.
Offering plenty of competition but without the pressure, the future of mini golf awaits at Urban Playground. Putters is a state-of-the-art experience, that invites you and your date to take on three different challenges.
Eat up
Every date needs dinner and Urban Playground's resident restaurant doesn't disappoint with the best burgers in Manchester. THE BUTCHER caters for every diet and taste. For meat eaters, there are Aberdeen Angus burgers and succulent lamb while herbivores will find plant-based patties and plenty of salads. All dishes can be ordered with sides, shakes, and sauces for a premium diner experience.
Spice up your date night at Urban Playground and book now to avoid disappointment.